IamJack'sbrokenheart
2003-06-03 02:02:36 (UTC)
nothing else compares...
summer continues... today i went to the beach with a large
group... brian, brandon, peter, arturo, katie l, dayna,
jessie, dan and some other people... surfed for the first
time ever... it's pretty fun. well after that we all went
to dayna's to swim in her pool. and we ate some food. and
then one by one people left. tonight there was a show
(fall out boy) that i wanted to go to (peter and dan were
going) but i didn't have any money to go.. so they and
brian left. then art and this other kid. the me, brandon,
jessie, katie, and dayna talked for a while and then we
all left. me and brandon ended up coming back to my house
and jamming with guitars. it was fun, we then ate. he
called and had to be home in 30min so we just drove around
a little, but then he dropped me off cus we couldn't think
of anything to do at the time. i was close to saying why
dont i just spend the night or something so we can hang
out all night but since there wasn't anything in
particular we could do and i've only slept over there when
i actually had to i just didn't. at the moment i wish i
would've at least asked.. but i didn't want to sound
hopeless. so today was probably one of the most fun days
of summer so far. it would've been awesome if i could've
gone to the show or if me and brandon found something to
do, but you cant win everything. a couple weeks ago i
decided to go drug free just cus i wanted to. at the
moment i haven't smoked in 3 and 1/2 weeks. that's the
longest i've ever gone. i went 2 or so without drinking
but the other night keene and chris asked me to come over
and drink like old times... so i did. i dont regret it...
cus i dont smoke to get my lungs better from trombone and
everyday breathing. my "depression" stage is very sparatic
now. not as bad as before either. when i get really bored
and tired and just zone out i usually just feel really
sad. no one's asked lately so i haven't even had a chance
to say why i feel sad at times. i kinda feel unimportant..
i mean i dont show emotions very well, but usually some
people just periodically ask me how things are and lately
they haven't. lately i've been hanging out with brian brandon and
peter alot and in turn a bunch of former seniors... so i'm getting
to know a lot of people better. i like making new friends because
then you can hangout with them and tell of your past and i like
getting to know people like that and just talking for a while. it's
what builds a good friendship. the friends you have for awhile you
cant do that cus you're out of things to say, so you have to have
other stuff to talk about. it's 10 at night and i'm in for the
night? that's the reason for the longer entry. but i have no more i
can input right now. until next time...
---
Ad:0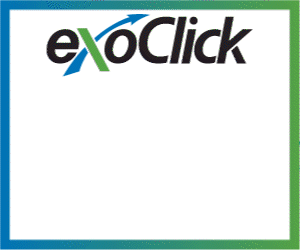 ---