Squeeb's world
2003-05-30 17:26:33 (UTC)
Au Revior St Patrick!
Ok I knew this day was coming. I just never in a million
years thought it would hit me so hard. Patrick Roy,
undoubtedly THE best goalie in the history of hockey hung up
his skates permanently on May 28. Yes there had been rumours
that he was going to do this but my heart hoped that he
wouldn't. In my head I had repressed it and wanted him to
play forever. If only that were true. Patrick is the reason
I started watching hockey so many years ago. I remember it
vividly. Phil had won tickets to go see the Habs play the LA
Kings at the Forum and took my Dad along so he could see
Gretzky. I didn't have any interest in hockey whatsoever at
this point. I thought it was a dumb game. Maybe this was
just the beginning of my Hate-turned Obsession syndrome
because we all know how much I worship the sport now.
Anyways I digress. Being the goalie that Phil was, his
favourite player at this point was a man by the name of
Patrick Roy. An up and coming, promising young goalie who'd
already shocked and awed the NHL winning the Stanley Cup and
Conne Smythe trophy in his rookie year several seasons
prior. Anyhoo I digress again. The game was on tv so I
decided to turn it on and see if I could see my Dad and
Phil. I also wanted to see what was so special about this
Patrick "Wa" character. Well when I turned on the tv and
started watching Montreal's goalie, I was bitten by the bug.
And I turned to my Mom and said "I dunno about this Wa
character but damn this Patrick ROY sure is good" Then I
made the connection and realized that it was the same
person. Hee hee. And from that moment on, I was intrigued
by him and followed his every move. I devoted myself to the
Montreal Canadiens until that fateful evening of December 2,
1995 when Patrick was humiliated by his coach and stated
that would be the last ever game he played for the Montreal
Canadiens. When he was traded to the Colorado Avalanche 4
days later, that was the last day I ever cheered for
Montreal. I have to admit I never really got into adoring
the Avalanche as I had the Habs, I turned my support over to
the Ottawa Senators but Patrick always remained my favourite
player. How ironic that on Sept 17, 1995, the root of my
obsessions, my Scotty would score his first ever NHL
exhibition goal on Patrick Roy. But now it's the end of an
era for for the first time ever this September I won't be
cheering for my #33. I have thought long and hard about who
would take his place as my #1 favourite player and favourite
goalie. truth is though, no one can ever take his place in
my heart. He is the one who got me hooked on this sport of
mine. He is an extraordinarilly talented hockey player and
he will be missed. But Wade Redden who has been waiting in
the #2 spot moves up to my #1. As for goalies, I'll have to
wait and see. if my friend and former Pete, Zac Bierk gets
to stay up in Phoenix this year for the long haul then of
course he will be my #1. If not, I guess I shall have to go
with another Patrick- Patrick Lalime. But I can safely say
one thing that I know for a fact. Patrick Roy, you are and
always will be my favourite hockey player of alltime. Thank
you so much for all the memories. I'll miss watching you
play. Love you.
Current mood: not really sure, nostalgic and a little sad
Current music: "Simply The Best"- Tina Turner- in honour of
THE best goalie ever
---
Ad:0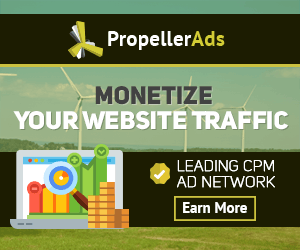 ---