The Faeries' Revenge
2003-05-27 22:42:39 (UTC)
Tuesday 27 May 2003: My weekend (English version)
okay, the online translation sucks, which is why you should
only use it for assistance, never to do your homework for
you. It requires a LOT of editing. So here's my weekend
in English [with funny editor's notes]:
On Thursday I walked home and my hermit crab, named
Harry Houdini, had died. My dog ate him. I was very sad.
My sister, Lisa, drove from Framingham to see me. She
arrived and we drove to the pet store and bought two hermit
crabs. Then we watched "Lord of the Rings" on DVD.
On Friday, I made breakfast and then Lisa went back to
her house. Then I worked in the computer lab from 1 to 5.
My friends, Tanni and Alison, arrived and we drove to my
house. Amy, Tanni, Alison and I watched "Lilo & Stitch" on
DVD. [editors note: the Spanish spell checker
recognizes "Lilo" as a word, however I can find no
translation as to what it means to a Spanish speaking
person. Help, anyone?] Then Alison & I watched "Lord of
the Rings" on DVD. [another editor's note: I did the math,
and between the first & second movie, I've spent 30 hours
and $60 (not including DVD & food costs) watching LoTR. I
think I need professional help.] Then we passed out.
On Saturday, I walked to the computer lab. At 5 my
dad arrived in the lab. Then we & my doggie drove to my
parents' house.
On Sunday, I bought some flowers [a plant actually--I
believe giving people cut flowers is counterproductive as
they are dying things] for my friend, Erin, because her
grandfather passed away. Then Erin and I went shopping at
the Natick Mall. I bought a plushie [actually, 2 Neopets
Plushies from The Limited Too], a skirt, a blouse and
shoes. [funny story -- I picked up the outfit because the
rack at Limited Too ripped my pants and the shirt I had on
would have looked weird with the only skirt Macy's had at a
sane price. It's a beautiful outfit though.] At night my
family and I went to the [kickass] premium cinema at AMC
Theatres and saw "Bruce Almight." [If you don't know, the
premium cinemas serves alcoholic drinks, you have to be 21
to get in so no screaming kids, and the seats are like
frickin Jordan's Furniture chairs, plus free popcorn &
soda. The only downside? It costs about $20 per person.]
On Monday I bought a CDRW [because the one I had died]
from Best Buy [they were very good about letting me
exchange, even though I'd lost both my receipt and my
warrenty. I totally recommend this store. Every other
store has screwed me over with their warrenties, even when
I bring in a framed copy of the damn thing with whatever
shoddily built electronic thing they sold me. Particularly
CompUSA. Never, NEVER shop there. They are evil.] Then I
went back to Keene and worked in my garden.
---
Ad:0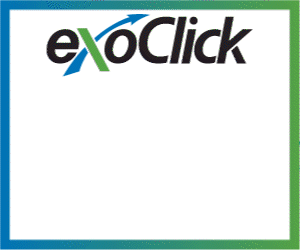 ---