Witnesspals Writings
2003-04-22 04:29:12 (UTC)
Sixty-eight Graves
Sixty-eight graves in a little plot,
A neat white cross to mark each spot;
Each one stands for a brave young man
Who fought for his cause and for his land
Sixty-eight graves there, all alone,
Near a little old town they call Bastogne;
And they're all there because of me,
Behind a gun, 'neath an old dead tree.
Sixty-eight graves there, all in a row,
They all fell there in the pure white snow;
Hans, Fritz, Kurt, and Wilhelm too,
Not a one of them I ever knew.
Sixty-eight men, in the prime of life,
Caught in the midst of war and strife;
They came at me up the slope of the hill,
And there I waited with orders to kill.
They came up the hill in the dead of night,
Across the field in the bright moonlight;
They laughed and chatted, with not a care,
'Cause they never knew that I was there.
I had my orders to hold the ground,
And I squatted there, without a sound;
I could see the grins on their youthful faces,
I began to fire at fifty paces.
Sixty-seven men were dead outright,
One was wounded, a pitiful sight;
"Mein gott, mein gott.." he gasped and cried,
Then closed his eyes, lay back and died.
Sixty-eight bodies in the new white snow;
The Grave Squad laid them all in a row;
I sat by my gun, and the tears ran free,
For they were all dead because of me.
I went back to rest next day at noon,
My commander was afraid I might crack soon;
They assigned my gun to another guy,
And I turned away with a grateful sigh.
They gave me a medal when I got home,
For what happened in Belgium at old Bastogne;
Gave me a release, said "Go home, son;
We're real grateful for a job well done."
Now time goes by, but I'll never forget,
I can see those faces before me yet;
I can hear their voices when the night wind blows,
And I see them in winter in the new-fallen snow.
You can't see the ghosts that walk by my side.
As I try my best that vision to hide;
But I see them forever, 'neath the clear winter sky,
They come up toward me, I shoot, and they die.
Now the war has been over, a long time now,
But I find myself wiping the sweat from my brow
When I think of those boys, all dead in the snow,
On that cold winter night, so long, long ago.
And what of the nightmares, what of the fears
Of total damnation, all through the years?
For it says in the Bible, "Thou shalt not kill,"
And I killed sixty-eight, that night on the hill.
I can never wash the blood from my mind,
And I can't mingle freely with my fellow man;
No matter what happens, I'll never be free,
For those men are all dead because of me.
Sixty-eight graves on a green hillside,
Sixty-eight mounds the grass tries to hide;
As I drink to forget, there's no peace for me,
Because there in my glass, they're all staring at me.

Written by Howard Hodge
Posted by Carla
When I hear of war, I always think of this poem. It's been
around the house as long as I can remember. All the young
men who go out to serve. And it reminds me how glad I am
to be dedicated to Jehovah, and not to some human
government who teaches war and hate.
---
Ad:0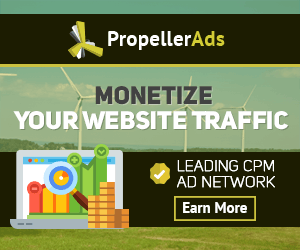 ---