Ode to a psycho!HA!
Ad 0:
Digital Ocean
Providing developers and businesses with a reliable, easy-to-use cloud computing platform of virtual servers (Droplets), object storage ( Spaces), and more.
2003-04-14 19:17:31 (UTC)
as this life is over, bird fly away......
God! I'm so cynical, I'm really such a cynical person. And I
hate pretending that I'm not. God! I'm just so fucking tired
of pretending I'm happy. That's all I do in my entire God
damned fucking life, pretend. I'm not happy and I don't like
pretending I am, and smiling incessantly, and acting glad
because on the inside it hurts, it hurts so bad, and I just
look at people and cry and cry and feel my body losing
balance, and collasing on the floor in a heap and hugging
myself, and then someone pokes me and say HEY! why you zoning
out? I pretend so much that when I become just too tired and
desire to be withdrawn so terribly that people always ask,
What's wrong? huh? what's the matter, and then I say nothing,
and lay my head down when reall I want to say YES! YES
THERE'S SOMETHING WRONG! OF COURSE THERE'S SOMETHING WRONG!
I'M WRONG, YOU'RE WRONG EVERY FUCKING LAST ONE OF US IS WRONG
OKAY! my god I wanted to punch the fuck out of something this
morning.
My mom and I got into a fight, again. She doesn't
understand that I HAVE BEEN IN SCHOOL THE PAST 12 YEARS, I
KIND OF UNDERSTAND THE CONCEPT OF HOW IT WORKS. I know what I
have to get done, and it ALWAYS gets done without fail, and
she has no fucking reason, or right to complain about it. and
yet she does, oh god she does. I know what I have to do and I
know how long I need to get it done in and It will be done.
period. And yet, I get called moronic, an idiot, stupid,
spacey. and sometimes I just want to grab her by the shirt
and say CALL ME FAT AGAIN BITCH!!!!! CALL ME FAT AGAIN!!!!!!
PLEASE!!!! I got out of the car this morning, and ooohh, God
I just wanted to pull the sissors out tof the glove
compartment and drag the blade from my wrist to my elbow, and
just absolutely slice the front of my calves open right in
front of her just to see her face. Just to see that look on
her face to watch the blood run onto the car seat, so I could
look her in the face and say
-this is what you've done to me. god damn it look.
that was the first time i've had that deep a want to
absolutely plunge a cut into my flesh for such a long time. I
thought we were past this. and it makes me sad that that's
what I was craving. oh, it makes me sad, so sad, so sad.
In short I will not be attending the Brighton Beach
Memoirs Auditions today at the Alhambra Dinner Theatre,
unfortunately. I'm very sad, and I can't explain it, and the
only truely valid explaination I can come up with is Manic
Depression is hereditary, and there is a history of suicide
in my family. what can I say.....

---
Ad:0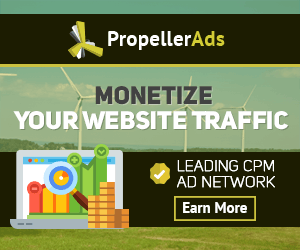 ---