Euphoric Nothingness
2003-03-27 09:09:45 (UTC)
Absolute Madness
Well it has been almost two weeks since I had a chance to
write in here. And I have missed it. I have been soooo
busy with a multitude of things that finding time to put an
entry in here has been difficult. Well anyways enough
excuses, let's share some of my experiences.
Spring Break came and went. I did manage to get a lot of
sleep that I desperately needed but at the expense of not
getting as much school stuff done as I had hoped. I found
out I have a couple of small cavities due to the wisdom
teeth (they came in horizontal and made a couple teeth come
in at awkward angles) so I have to kget fillings and
potentially braces for a short period of time. My eyes
have changed a little bit but not too much. It was a
decent spring break.
The most exciting part of the break was on Saturday night.
Me and my friend Travis were on our way to play pool and 3
fire trucks come out of nowhere and pull into Wendy's (my
work). So we make a quick U-turn to find out that the
grill has caught fire (again!). Well there wasn't much
visible damage but the consequences of the
crappy "patchwork" clean up job may be disasterous in the
future.
Basically all the maitainance people did was changes the
elements of the grill and rewired "some" of the electrical
stuff. I'm no genius (well OK I am) but I have a feeling
that the grill could be in grave danger (and the
employees). The grill is going to catch fire (the last
fire was the 4th since I started) and it's not going to be
good. I am afraid that somebody's going to get hurt real
bad. I fear that our safety is eing compromised in order
to save money.
So anyways enough about work. School was been good this
week. I am constantlt getting stuff done but my slacking
over Spring Break is really catching up to me. I had a
Radio?TV test today which went extremely well and I have a
Stat 3 test on Friday that will probably invoke "shock and
awe". I have a Canadian History paper due on Monday, a
Nonparametrics test mext Friday, and another Canadian
History paper due 2 weeks from Friday. Oh yeah there is
that Stat 3 project that due sometime next week as well.
It's a hectic period for sure. I will be happen when I get
through this 7 week long testing and stuff due "blitz".
I have decided that I wan to live alone next year. I want
to desperately. Me and roommates don't get along. I need
my space, especially for school and my awkward sleeping
schedule. And I want my privacy and not having to worry
about my stuff getting snooped. It's not like I have
anything to hide, it's just that it makes me irritated. Oh
and the nosiness. Oh the nosiness.....
So we have gone to war with Iraq. I am still opposed to
this because I am afraid of the consequences. I think that
Saddam does have the weapons, he needs to be removed, and
he will use them when they get to Baghdad. And that is
scary. I am afraid that the Iraqi people will suffer from
the weapons of mass destruction. Terorrism could occur
here again. Democracy may fail in Iraq with all of its
factions and ethnic groups. The US may get greedy and try
to liberate the whole Middle East (that is VERY VERY bad).
I certainly don't like Saddam, but I feel that he may be
the unfair sacrifice for 9/11 since they can't get Osama.
It's very complecating with many factions trying to fight
it out. Howevver, I fear that another Vietnam may
result.....
The times are getting very interesting for me. Finals are
coming up soon. I may be in a virtual war at work. The US
is engaged in Iraq. Oh my what else could I possibly be
able to juggle? Well I guess we'll have to wait and see.
So until next time.....
I would like to end this on a sad note. I found out
tonight (after I had finished writing most of this) that my
grandmother's sister, my Great Aunt Sara, passed away
yesterday, Tuesday, March 25, 2003 in Florance, South
Carolina. She was 89. I didn't know her too well but I
loved everything that I knew about her. She was truly a
remarkable woman who gave a lot. I last saw her 4 or 5
years ago (I had just fished 9th grade) and had the
privlidge of enjoying a Sunday with her and her great
husband Cephus. My condolances go out to my extended
family as I know they are mourning. However, she was a
strong Christian woman and I know she enjoying her eternal
home in Heaven. Sara, we love you and we shall miss you
dearly.
---
Ad:0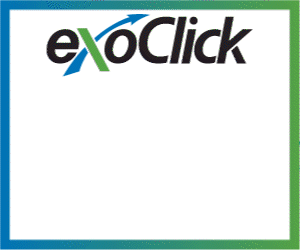 ---