2003-03-24 02:35:06 (UTC)
psychotests

DEPRESSION
~~~~~~~~~~~~~
Depression Assessment
Results: 45
If your score was between 18 or more read on ...
You may be suffering moderate to severe clinical
depression.
********
SELF TEST for DEPRESSION
Your Score Is 13 of a possible score of 20
You have a moderate degree of depression.
*********
BORDERLINE
~~~~~~~~~~~~~
SELF TEST for BORDERLINE PERSONALITY DISORDERS
Your Score Is 24 of a possible score of 36
The average score for men in the age range 30-39 is 18.
Other people in your age group scored between 0 and 36.
Your answers strongly suggest that you may have borderline
personality disorder.
********
Borderline-Verdacht.
Ihr Ergebnis im Detail:
Erfüllte Borderline-Indikatoren gemäß DSM IV*: 7
Festgestellte Nebenmerkmale gemäß DSM IV*: 2
Festgestellte Borderline-Zusatzindikatoren*: 2
Auf Basis der laut DSM-Manual genannten Indikatoren für
eine Borderline-Persönlichkeitsstörung weisen Ihre
gegebenen Antworten auf das Vorhandensein einer solchen
Störung hin. Das zusätzliche Vorhandensein von
Nebenmerkmalen, die mit Borderline assoziert werden,
bestärkt dieses Testergebnis zusätzlich.
Bestimmte Aspekte Ihres Verhaltens, aber auch die Art, wie
Sie Ihre Umwelt und sich selbst wahrnehmen, sind somit, das
zeigt dieses Testergebnis, der Art, wie dies Borderline-
Persönlichkeiten tun, auffallend ähnlich.
ANGST
~~~~~~~~
Zeigen Sie Symptome einer Angst- oder Panikstörung?
Die Auswertung. Vermutlich leiden Sie an keiner
Panikstörung.
Sie leiden möglicherweise an einer generalisierten
Angststörung
***********
SELF TEST for ANXIETY & PANIC DISORDERS
Your Score Is 20 of a possible score of 30
The average score for men in the age range 30-39 is 16.
Other people in your age group scored between 0 and 30.
You are experiencing a high level of anxiety.
*********
GENERALIZED ANXIETY DISORDER
Your answers to the self test indicate you have Generalized
Anxiety Disorder.
*********
Online Screening for ANXIETY
Shortness of Breath, Palpitations or Shaking at Rest
Fear of Losing Control of Self or of Going Crazy
Avoidance of Social Situations
Specific Fears of Certain Objects
Fear of Inability to Escape from a Place or a Situation
Fear of Leaving Home
Recurrent Thoughts or Images that Do Not Go Away
Repeated Compulsive Behaviors
The above answer(s) are anxiety symptoms that might be part
of an Anxiety Disorder.
******
SCHIZO (...)
~~~~~~~~~~~
SELF TEST for SCHIZOAFFECTIVE DISORDER
Your Score Is 10 of a possible score of 24
The average score for men in the age range 30-39 is 12.
Other people in your age group scored between 0 and 42.
You (or a loved one) are showing signs of a mood disorder
which requires professional evaluation.
******
SELF TEST for SCHIZOPHRENIA
Your Score Is 5 of a possible score of 30
The average score for men in the age range 30-39 is 8.
Other people in your age group scored between 0 and 30.
You (or a loved one) are showing some signs of
schizophrenia.
********
TRAUMA
~~~~~~~~~~~~
SELF TEST for POST TRAUMATIC STRESS DISORDERS
Your Score Is 27 of a possible score of 51
The average score for men in the age range 30-39 is 25.
Other people in your age group scored between 0 and 51.
You have many of the symptoms that are seen in someone who
is experiencing a post-traumatic stress disorder.
If this level of symptom has persisted for more than a year
you may want to consult a behavioral health professional.
**********
OTHER SHIT
~~~~~~~~~~~
SELF TEST for CUTTING AND SELF-ABUSE
Your Score Is 20 of a possible score of 33
The average score for men in the age range 30-39 is 13.
Other people in your age group scored between 0 and 33.
Your answers strongly indicate that you are harming
yourself in an attempt to rid yourself of unwanted thoughts
and or feelings. If you are causing frequent or serious
injury to yourself and have hidden this from other you need
to seek help immediately. Problems of this type do not go
away by themselves and require professional evaluation.
*******

Online Screening for PERSONALITY DISORDERS
Distrust and suspiciousness
Bearing grudges
Solitary activities
Indifference to praise or criticism
Unstable and intense relationships
Preoccupation with unlimited success or ideal love
Avoidance
Social inferiority feelings
Need for excessive advice and reassurance
Fear of being left to take care of self
Preoccupation with details
Based on the above answer(s), your personality traits might
be associated with following personality type(s):
Paranoid Personality
Schizoid Personality
Avoidant Personality
Dependent Personality
~~~~~~~~~~~~~~~~~~~~~~~
puh ! nochmal glück gehabt! ;)

---
Ad:0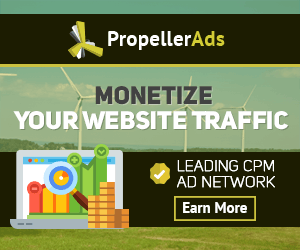 ---