The Diary of Me
2003-03-03 18:40:54 (UTC)
OMIGOD ALL I SEEM TO BE ABLE TO DO IS WRITE, WRITE WRITE....
Well, here i am again, i just really feel like i need to
write everything out, tell someone, or something....I DONT
KNOWW!!!!!!!I feel so confused at the moment, and i hate
life so much, i cant believe it has to be so unfair! I HATE
IT!All, i have on my mind at the mo is GAZ GAZ GAZ, school
school school krissie krissie krissie, gaz gaz gaz school
school school krissie krissie etc and then loads of other
random stuff that are all getting muggled up with
everything and making me so BLOODY CONFUZZLED!!!!!!!! I'm
eating this really addictive gobstopper and its really
starting to hurt my tongue but it is SOOO addictive!!
Grrr!!! Jeanette told me she had a dream about me last
night and i ran away and they found me in Claire's attic or
sumet, lol, thats really funnie...
anyway, back to trying to understand all this
confuzzledness.What i usually do, is leave it and ignore
everthing in my mind and just ignore myself if that makes
any sense) and then i just get on with life and stuf,and
sumtimes, sum confuzzled stuff gets unconfuzzled and i
understumble stuff, but then most of the stuff just get
muggled up with more confuzzled stuff in my head then,
thats wen every now and then i get my REALLY REALLY REALLY
DEPRESSED moods and i cant put it to the back of my
mind...my mum just fone then and she just started sayin how
she trusts me nd wot was i doin and why i cudnt rite in my
diary while she was here and....evrytinstrtin 2 go
confusing agen and i cant think straight so then mum asked
y i upset nad i can tthink straight i dont no what do think
or anything nd WHY DO POPL HAVE TO ASK QUESTIONS ALL THE
TIME!!!!!!!!!!!!I DONT KNOW WHAT TO THINK OR RITE NOW BC
IVE GON WEIRD AGEN SO IM GONNA GO AND........GOD I DONT
FUKIN KNOW!!!!!!!!!!!!!!!!!!!!!!!!!!1JUST FUK OFFF!!!!!!!!!
---
Ad:0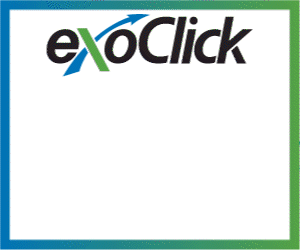 ---