MY LIFE!
2000-11-09 23:01:53 (UTC)
I think this election things..
I think this election things between the presidents went so crazy! I am vote BUSH... It really doesnt
matter to me if they get GORE to win! Good things I didnt went to DMV for registion for vote...
Well... About my husband and I are deafness. We married 7 years pretty long huh? I am orginally from
South Carolina.. I do have a sister who live in South Carolina.. I don't work because of my phyically
problem from my lower back accident history I cannot lift least 30 pounds That's why.. Good news that I
got good more SSI and SSDI. I am studying in James Madison High School at home I should be graduate
this Spring Time then I will be interesting in Soical Worker major studying at home after graduate with
James Maidson ... Well.. That's long story about why is happened to me when I was withdrawel at school...
I was student of Model Secondary School For The Deaf in Gallaudet University campus of Washington, DC I
am not sure if you are familiar with M.S.S.D. Ok.. I can explain to you why.... Here is story about when I
was 16 years old entrollment in MSSD in 1993 and I had been date with my husband when I was student
of MSSD almost 7 months going to be close school summer time in June 1993 Later that We deicde to get
married earliy when i was 17 years old because we are in love so much ... and start to get me pregnant
quickly ... that is not reason why I was pregnant with my husband to get married.. We are in so much
love that's why... My husband graduated in MSSD class of 1987. He want have to start family with his
age time.. That's why I moved in Virginia.. I know it is fast time 7 months together date with him... MANY
PEOPLE SAID I AM SO LUCKY TO HAVE HIM BECAUSE WE ARE MARRIED PRETTY LONG 8 YEARS NOW! I am so
happy... What about yourself? My husband doesnt work ... He got fired from private factory company
because of being deafness TDD machine to have to use phone to reach me that is how they fired him. But
He already hired lawyer to handle with his case his company against him because he is deafness .. They
refused to hire an interpter for general meeting with my husband... That is stupid!
Right now, He have SSI and SSDI both together.. His lawyer will be fighting with A.D.A. against the
company maybe take him long approx a year...
I do have three kids all are hearing... All of them are good sign language. First daughter Ashley is 6 half
years old in first grade and she is a modeling too. Second son Austin is 5 years old in K-preschool grade.
Third daughter Alyssa is 2 years old doesnt in school yet.. Alyssa is staying home with us until she is
become 3 years old become special education for her to learn how to speech and sign language in school
next fall time. I don't have any animals.. I know it will give me hell work hard! My favorite dog is cocker
spaniel.... I grow up with cocker spaniel all in my life! I sold it when I have a baby with Ashley.. =( I know
it is hard time for me to give dog away....It is worth life!
When I was 18 months old become deafness ... HOW??? it is coming from chemical water infection in my
ears that is caused! My husband Phil was 6 months old become deafness... how?? it is coming from
surgery from his eyes tear cause his ears coming become in big mistake that is caused!
We are going to South Carolina to visit my parent on Thanksgiving Day and Christmas Day too! I think in
Virginia is allright to me... Many gossip I hated ... You know what I am talking about huh? I really missed
in South Carolina ... Honest with you I think in S.C. is very boring to me... enough for 17 years being live
there before... but I still miss old my friends!
---
Ad:0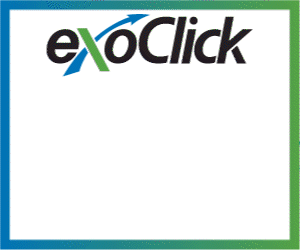 ---