Date With Destiny
2001-10-02 11:16:33 (UTC)
Yesterday Was About Stoking the Fire; Push with Passion Day 2
Great Morning Mastermind!! (Note; tried to post this in the morning
and would not get in, so here it is again:)
Yesterday was a busy day in the insurance biz and I did not
have much time when I got home to work on the 90 Day
thrust!!
I did review recent positions Im applying for and targeting
in the next few days.
What I did accomplish though was to map out, in my minds
eye, EXACTLY where I will be in two years from today!!!
Im reminded of of a Billy Joel song; WE DID'T START THE
FIRE, IT WAS ALWAYS BURNING SINCE THE WORLD WAS TURNING!!!
Opportunity has always been our birth right Mastermind!!
That fire has to be tended too, nurtured, fed, and
managed!!
We can choose to let that internal flame burn out our we
can FEED it so that it burns BRIGHT, HIGH, so that EVERYONE
within miles can see that robust flame burn like THUNDER!!
Oppurtunity is out there. It is our birth right!
My MUSTS FOR DAY THREE!!
1. Get cover letter and resume for The National Youth In
Care Network for Executive Director position.
2. Call contacts and references and Line up Letters of
Support!
3. Send email to contact in the Federal Government and look
for Federal Civil Service Leads!
4. Make contact with Friends in the Municipal Civil Service
to meet for lunch/dinner and have networking resume ready!!
I will report back TOMORROW!!
We DIDN'T START THE FIRE............ BUT WE NEED TO KEEP IT
BURNING SO OUR GROWTH KEEPS TURNING!!!!!!!!!!!
Have an awesome day Mastermind!!! With your Goals, What are
you doing about them Today?
Grins...
Eugene
---
Ad:0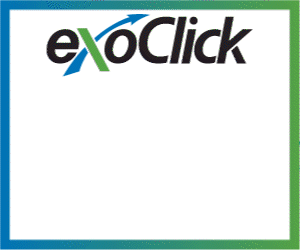 ---