Date With Destiny
2001-10-01 00:34:12 (UTC)
Purpose/Passion/Vision/Action!
Good morning Mastermind!!
In the Forecaster Home Stretch, I am focusing on my WHY's
in a way that i have never done before. I am digging deep
into my WHYS AND HOW'S to raise the bar and go for it. By
October 27th at 4:00 pm, I will have imputted, over sixty
insurance policies by 4:00 pm on that date.
My Purpose
My purpose in life is to live all aspects of life with
ABSOLUTE ABUNDANCE. To me, that means total financial
freedom to do all the things I want to do without financial
constraints. To travel, do see the world, to meet
successful people and make them part of my sphere of
influence. To give abundantly to charity, and to live a
high quality of life without consideration to the cost of
things that I will be doing in life.
My Passion
To be the best Allstate Agent I can possibly be to achieve
the abundance and success that I am driving for to meet my
purpose and date with destiny. This means that I simply
have to be the most successful agent in the history of the
company in Ontario and within the top 5% in Canada. I am
mastering the craft of sales in the insurance industry and
have to become an expert in the area of sales and service
in the company!!!I will be acknowledged by the corporate
leaders in Allstate as a award winning agent with an award
winning franchise.
My Vision
Opening up an award winning Allstate Franchise within three
years with a book of business that is worth over a million
dollars in premiums earned for the company! I will command
the respect of the corporate executive and the President
because I have a track record of getting results and
exceeding all major targets for sales. Other agents, and my
colleagues and peers see me as being SIMPLY THE BEST in my
field and consult me on the future direction of the
company. I achieve the Honor Ring from Allstate each and
every year and take expand my business enabling me to hire
Associate Agents to better serve my customers.
My Action?
Prospect, sell, open the doors to new business, do whatever
it takes in the next two weeks to get 10 new pieces of
business to secure the forecaster award which signals to
the company that I am an AGENT on a mission, with a vision
and on track to rise to the top of the ranks within
Allstate Insurance.
IM OFF TO MEET MY DATE WITH DESTINY MASTERMIND!
Eugene
---
Ad:0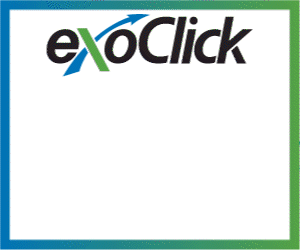 ---