Date With Destiny
2001-10-01 00:00:09 (UTC)
Real Winner's Arn't Content With Yesterday's Victories
Good morning Mastermind!
I love being a part of Mastermind because I have the
opportunity to work, stretch and grow in the company of
people who are designing a life as opposed to being stuck
in simply surviving the day and making a living!!
We are all part of the five percent of society that
challenge ourselves to be the best that we can possibly be
in our lives and to create absolute abundance in all areas
of our being!
We take each and every day as a moment of truth and know in
our soul that the decisions that we make today will lead to
the massive action to follow through tomorrow. We
understand that this is the Master's Game! To challenge
ourselves to generate more momentum, more energy, more
opportunities and amazing synergy which will reap an
abundant crop that we WILL sow!!!
What is at stake Mastermind, is the quality of our lives
that choose to create with this kind of laser sharp focus!
Because we have decided to have a vision, and have the
courage to act on the things that are important to us, we
become blessed with challenges that enable us to stretch
and grow even more!!
Challenges are just opportunities in sheep's clothing!!! It
comes from the crop that we consistently planted and
nurtured!!!
Our moment's of truth come when we go out there and harvest
the fruits of our labour!!!
We have opportunity and exciting results because
we "decided" to take massive action to honor and be serious
about all of our dreams and aspirations and DO something
about them on a daily basis!!
By definition, this is what the Master's Game is all
about!! This is certainly not for the faint of heart!!!
What I love about Mastermind is that we have all decided to
be a part of the 5% that do versus the 95% that
just "survive"!
I want to thank all of you for believing in yourselves,
respecting accountability, and walking our road together to
generate passionate synergy to take quantum leaps in 1999!!
Mastermind is awesome!!!
Mastermind knows how to live in the future today with
vision, mission and value!!!
Have an outstanding day!!
Eugene Williams
---
Ad:0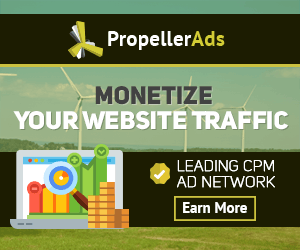 ---