Meshed Up
2001-09-30 14:12:47 (UTC)
Kaye's World
"I will always love you…I will never give up on our
relationship…I promise."

How ironic.
Thinking about it now, all his words amounted to nothing
but shit. Empty words, empty promises…ah life.
Kaye slowly took a drag of the cigarette in her hand as she
made her way home from school. She was pissed…and a
cigarette always helped her calm down. The smoke came up
and clouded her mind…blocking away the thoughts that had
been badgering her for the past two weeks.
Ah smoking…at first she despised all the smokers. They did
nothing but burn their money and their lungs but now, she
didn't care. After what her boyfriend – screw him – did to
her, she didn't care if she burned her money or her lungs.
And if she died because her lungs were filled with too much
smoke, so be it.
Her apartment was near and she irritably threw down the
cigarette and stepped on it. Screw the no smoking rule of
the building.

She stepped in, pressed the up button of the lift, and
tapped her foot against the ground. Waiting for the lift
was always a pain…or perhaps, her life was a pain.

No actually, it wasn't. And she stepped onto the lift,
pressed seven, and thought about past days. What would've
happened if she hadn't left her country? Oh how vivid still
were the reactions of some of the nosy snotty people when
they heard that she was going overseas to study.

"Study overseas? Wonderful. You will be as educated as I am
now."

"Really, you going overseas? How marvellous. Perhaps you
can offer me to stay in your house when I go visit some
time?"

"Pish tosh why do you have to go overseas? I studied here
and look how I turned out."

Other snots however, had slightly good comments. It was
hard to imagine that they really could say such things…but
then again, they could be just plain two-faced.

"Ah yes! An education overseas would be very good for you.
You will come home as an educated and mature young lady.
How wonderful."

"You are very lucky. Look at the state of our country now,
you are lucky to be able to get out of here and leave this
horrible country behind."

"Thank your parents Kaye that they are willing to provide
for an education overseas. Not many people can have that
privilege. You are very blessed."

And her parents bathed in all their splendid idiotic glory.

She stuck the key inside the knob and turned it clockwise.
Home sweet home…but her apartment was never home and it was
never sweet.

Her friends' reactions were different. Some were happy,
some were jealous, some were sad, some didn't give a damn.

Her boyfriend's reaction was the most complex of all. Or
should we say ex-boyfriend. He was happy for her that she
could go overseas and get a "better" education…yet he was
also sad because he couldn't imagine life without her.

Or so he said.

They promised to never give up on the relationship. They
promised to be strong and to hold on for each other.
He cried on the day of her departure…she didn't. She cried
before. But on that very day, her heart just went numb…and
her mind went blank. She didn't want to think…she just
wanted to get things over with.
She plopped down onto the bed and sighed. A longing for
another cigarette rose up inside her…but she couldn't
smoke. Not in this friggin' building. The smoke alarm would
go off, the fire trucks would come rushing in, and she
would be forced to pay the one thousand five hundred sixty-
five and fifty cent fine.
If only the envious people knew how life overseas was. It
wasn't peaches and cream, it wasn't a bed of roses. The
grass wasn't greener. They were all brown.
And dead.
She had no friends. Oh sure she hung out a lot with
different groups of people and she went out a lot and
explored the world that she had been so deprived of. But
she had no friends.
Not even one.
They were all just company, acquaintances. Wanna go out?
Call me. I'll be glad to go with you. Call me anytime.
You need a shoulder to cry on? Ah…I'm busy. Sorry. Maybe
next time.
During the weekdays, days and nights were spent alone. No
one to talk to. Oh sure she hung out a lot with different
groups of people, but she could never talk to them. She
could never open up to them. And that was what she wanted
to do…that was what she had wanted to do for so long…to
release all the pent-up anger inside her, to let go of all
her sadness and let them flow.
Everything was expensive. Nothing was free. A glass of
water would cost two dollars. A single phone call would
cost fifty cents. Money was everything.
How she missed the comfort of her friends' voices. How she
longed for unlimited phone calls and free water.
And now, her boyfriend…oh whoops, ex-boyfriend…who had
promised to stay with her forever. How he had decided to
give up after just a month of being apart. Perhaps he just
couldn't take the distance. Or perhaps he had just found
another girl to pass his time and pleasure with.
Who cares? She didn't. And she wanted a cigarette.
Romeo must have felt the same way when he received the news
about Juliet's death. His world crumbled to pieces.
Everything he lived for was gone.
Shit.
The phone rang and Kaye quickly rushed to pick it up.
Perhaps it was her ex-boyfriend phoning to ask her to come
back to him. Perhaps it was a friend from back home,
calling to ask how she was and whether she was okay.
Perhaps it was her sister whom she missed so much…or maybe
her little brother…
"Hello?"
"Hello, Kaye!"
It was Tina, a "friend". Crap.
"Oh. Hey, Tina. What's up?"
"Nothing much…wanna go out tonight? Let's go clubbing! It's
Rick's birthday and I think he's going to treat us out."
"Tonight? Rick's birthday? I didn't know that."
"Yeah, well now you know. So, what say we meet at my place
by…hmmm…around eightish?"
"Okay. Okay sure."
"You sure it's okay?"
"Yeah. No worries."
"Great! See you then."
Tina must be thinking there goes another fifty cents. But
at least Kaye had something to do again. Anything beat
staying in this lousy apartment on a Friday evening.
That night, they went to Soul, and Kaye finally got to
smoke a cigarette.
She sat on a table all by herself, smoking away, taking in
the loud music, feeling bored, and watching her "friends"
make big fools out of themselves on the dance floor. How
she wished they were just in a quiet place where they could
talk and talk and talk.
A man came and sat down on the empty chair beside
her. "Hey, you okay? You look tired…but still, you're
gorgeous honey. I'm Jack. Who are you?"
She stared at him with a blank expression in her eyes.
And took a drag of her cigarette.
Smoke filled her mind and everything melted into one big
hazy blur. The loud music was blocked out from her ears,
the bright lights of the club turned pitch black, and all
she could think about was Romeo screaming…screaming…
screaming…
"I am fortune's fool," she replied.
And she exhaled with her eyes closed, releasing with the
smoke everything that was inside her.

---
Ad:0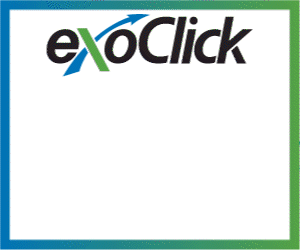 ---