my life, my love and my happiness?
2003-02-25 03:05:49 (UTC)
im back..............
time:9:40pm
i was fine i had gotten all of my emotions out and no i am
back and thngs were good at first. the whole profile thing
really cheered me up. i dont know if it is really about me
but thinking it is makes me feel good. reading all of the
stuff that went on on valentines day mad me really sad.
like i thouhgt that this vacation would make me feel like
i dont wanna die and it did while i was there but now i
feel tears os sorrow once again. i hate it i hate her for
all of this. i wanted..... want you to be mine so bad it
hurts. these feelings ate not kewl at all. ughhhh why do i
have to feel this way about you?
ok so i flew out of albany international airport on fri
the 14th yes valentines day. john came up to bring me and
he got me sweet tarts they were yummy. and yeah my flight
was late like a hr and it fucked up my conecting flight in
ohio. so yeah i missed my conecting flight and so did this
other kid that was going to colorado.... he was 15 and
like a hippy looking kid.... he was pretty kewl he let me
look at him maxim and his stuff magazines. haha x-tina was
in both of them and she was practicly naked. so yeah they
tryed telling us that we could not fly out untill sat and
that we had to spent the night in ohio! hell fucking no we
both told them that we needed to get there that night and
that we were miners and they found us a flight on another
airline. so yeah i got in and dae and jake came and got
me. we went back to there house and had some coffee(AKA
pot) and then we went to bed. i can remember exactly how
everything went through out this trip b/c of the coffie
but hey i will try. then we went to the asian market on
sat and got fish and stuff to make our sushi. then we
went home and did nothing then franny came over and we
made and had coffee and ate our sushi. it was so fucking
good and it came out like perfict. then on sunday
we.......i dont know what we did. yeah pretty much
everything after that is a blurr. but me and dae went to
the pottery place and decorated potery it was fun. i mad a
thing for all of my jewlery and a tea cup and a zebra
thing for maria. and um we did some more of nothing. we
ate mad food it is fucking crazy how much i ate. not
really kewl i am getting a litte umm well i am getting
some chub. haha!!!! and we left for the mountins on the
fallowing fri and yeah we went up to winter park and one
of the mountins was called omfg it is great!!!! MARYJANE
MT. how great is that. i told jay about it and he thought
it was pretty funny. and yeah we did a scavenger hunt up
there and shit and won a bag of candy... not just candy
though it was fucking good candy. and there were snow
sculpters up there and one of them was sponge bob and
there was a monsters inc one to the were fucking awsome.
and then we came back to bolder and went out to this place
that is like jillians called dave and busters and that was
so much fun. and than we sleep all the next day and then
went to the vans skate park. it is fucking bad ass. the
guys would love it. oh and dae had to work 2 of the noghts
i thing it was wed and thurs night and me and jake sat
home and smoked coffie and played vidio games and ate mad
food. oh and one night my sis wanted somors so we went out
at like 11 at night completly fucked and got stuff to make
them and then we tosted the marshmellows over a candle in
the living room. haha it was mad funny. i had so much
fun!!!! and i got 3 new pairs of shoes and a pair of
dickies they are hott!!oh and yeah i lot my cds again what
the fuck is wrong with me? ughh i am so pissed. but yeah
that is what my vacation consisted of... coffee sleep and
more coffee. so yeah my problems were gone for a little
while but yeah they are back again...i have to go to
school and see it all in the halls of the hell i call my
life!

10:03pm
yeah i think i am gonna go to bed cuz i gotta get up in th
mornin g for school. ughhhh i hate it i just wanna die. oh
and i am getting put on my anti deperssents tomarow wohooo
can not wate. i hatw this feeling!!!!!!!!!!
watching:everwood
---
Ad:0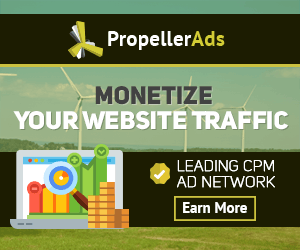 ---