De-Tet-aCh Memoir
2001-09-29 14:47:59 (UTC)
Beautiful Garbage
Friday-Saturday 28-29/09/01
First things off, I've uploaded some pics from Hua Gang's
camera at my webshots album... they are from the north
island trip a few weeks back..check em out...
Fri... what did i do?? slept at lectures... had a lesson in
MATLAB by andy edgar...the electronics lab here are so
organised!! not so messy like ours back home : P i took
some photoes...hope they turned out right... cos it was
friday..i did not feel like gettin much work done... david
is flying to Christchurch for a rugby and drinking session
with his mates...while luke is attending his best friend's
Tone's 21st birthday... what did I do?? heheh
dinner was especially good today..it is the Warden's
dinner... i signed up for the 1815hrs session and had to
wait till 1900hrs before i can eat!! we signed out
particulars at a guest book suppossedly handed down since
1930s and has all the particulars of Weir House
residents ...so it's really special..
Dinner was FANTASTIC!!! it was chicken bisque...and a whole
spread of desserts... chicken is really rare here... and
they cooked it very well... the wardens even served us the
food till the table!! it was a really classy setting with
good food and even wine... hannah looked great as usual : P
and she served me my food...heheheh
after a great dinner, we decided to go downtown for a
walk..me , YL, seyan and DaiJian set off around
9pm...walked till around 11pm... we thought of hittin the
clubs...but it was too early...we ended up catchin Rush
Hour 2 instead...the whole of Weir House seemed to be at
the cinema that night..everybody seemed to know each other
there...it was a sell-out show... quite a hilarious
show...and that Latin babe really looked good...
after the show we were too tired to go clubbin...should
have known : P..so we headed back...
Sat...
woke up at noon today...had lunch... seyan and hanyi wanted
to go down to the Chinese Festival at the Botanic Gardens
today... since i had nothing better to do..i joined
them .... the tulips at the gardens were in full bloom...
verie beautiful... it's certainly a relaxing walk through
the greenaries... and we checked out the Chinese Anglican
Church..where the festival is... it was a mini-bazaar
kindof thingy.. walked aorund a bit and we left soon...
Within minutes i am in Vic campus,....yeah thats how near
the Gardens were.... did some mean python scritping and
finally got the login coding done!!woohoo!! it was 6 when i
finished , so headed back for dinner... nuthing much after
dinner..juz read some sociology topics.... the weeks ahead
gonna be tuff...betta get prepped up...
check out the photos...more to come...
---
Ad:0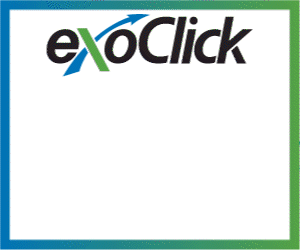 ---