Book of the Purple Faerie
2003-02-24 01:58:05 (UTC)
Weekend At Glatz's
Ahhh, what a weekend... We went to Shaler for Jason's
birthday! It was SO NICE... his family totally spoiled us!
Mrs. Glatz made us chocolate chip pancakes Friday night for
dinner. We were supposed to go see Daredevil (with
AFFLACK!) that night, but Danielle couldn't go, so we
waited until Saturday. So we picked up Michelle instead!
YES! I missed her so much! I made sure to give her a lot of
hugs! She supports my idea for the fan fictions (the one
about Flik and Odessa and Apple and Caesar) and said that
she would give me help in either editting or writing! I'm
very lucky, as Michelle is the Suikoden buff. I'm just
going back and playing them now! I almost beat the first
one, but got to the final battle and stopped... isn't that
always the case? And I don't think that I got very far in
Suikoden 2 so... yay, I'm going to have fun!
Got to see Chief-chan! We all went to see the movie, which
was quite good (Electra was much better than I assumed the
actress was going to portray her). Funny thing was, in the
middle of the movie, Heather pokes me and points and
asks "Who's that?" Unbeknownst to me, JEREMY was in the
theatre sitting next to Jason! I thought he was going to go
to the Glatz household and that CHIEF was the one that was
meeting us at the theatre, but got a ride early. No, Jeremy
was meeting us there. It was SO GREAT to see him again!
It's been so long! We filled him in on school and he filled
us in on how his school was and some of Kevin Smith's
current and future endeavours (he had a cameo in the movie!
I was psyched!) and then we headed back to the Glatz
household. We played some Marvel vs. Capcom 2 (Jeremy
kicked my ass) and then we got FOOD! *_* Ohhh such glorious
lovely food... homemade chicken nuggets and baked macaroni!
Ugh, I am going to hate going back to cafeteria food...
Unfortunately, I didn't get much homework done (just my
Linguistics on the way home). But do I really care? No. Am
I going to do it all the day before it's done? Yes. Am I
going to play Suikoden soon? Yea! Right now Heather is
playing Final Fantasy 8! I like it when she plays! Heather
rarely plays games. She needs to do so more. She's very
good at Final Fantasy 8. She just needs to play more!
Now I watch Heather! Gonna get some pepsi! Whoohoo!
Nikkie-chan
---
Ad:0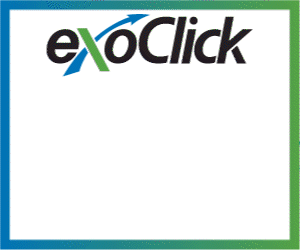 ---