To Whom it May Concern: An Autobiography
2001-09-28 03:54:13 (UTC)
Hollywood, the happy year
Currently in work. This is here to save this in order.
This entry is going to take forever to write. I look back so fondly
on this year.. and so much happened!!
I arrived in LA September 22, 1998. I called the agency I was
supposed to go to. I was completely lost, not knowing where to go,
or what to do. I was confused because I couldn't get the payphones
to work. Come to find out, everything is long distance in LA, and I
needed a calling card, or a pocket full of change. I think I did use
a phone card. Anyway, they told me to take the shuttle to Sunset
Boulevard, to their agency. I was going to West Hollywood. I got
into the van, and the driver scared the shit out of me. He was close
to hitting people many times. We drove all the way up La Cienega. I
didn't know this at the time, but thought that LA was a strange
place. It looked like ugly, barren desert. We drove past nasty
looking oriental rug places, past restaurants called "Fat Burger"-
Which amused me a lot, since I'd always pictures LA people as health
conscious. I mean, who would eat somewhere with the name FAT in it?
Oh, Trashy Lingerie... I remember seeing that, watching it go by.
This was a different place. I got out of the shuttle, and walked a
block to the agency. The asshole had dropped me off a block away,
but I hadn't known that. I finally got inside, and we began talking
about plans- photo shoots, etc. Later that evening, we checked into
our hotel rooms. We stayed at a Comfort Inn.. Not far from
Hollywood. We stayed 3 girls to a room. One of the girls I stayed
with was from Ohio. She'd modeled in New York and slept with movie
stars, and gotten movie star STD's. I wasn't impressed. I wanted to
go swing dancing. Our KC agent got us settled, and left a day or two
later. But this so called agency he'd left us with was a scam. The
main guy had made us pay for a photo shoot... Around $300. But when
we went to the shoot- he was the photographer, the stylist, the make
up artist.. Not right, and we all knew it. We contacted our agent
back home, that reimbursed us for the mistake, and told us to get
signed with a new agency.
This sucked. We looked in phone books, called to find out when open
call was. Went from agency to agency, day after day, getting
rejected. Our bank accounts were being drained from paying for the
hotel room week after week. I called Justin a lot. I cried, told
him how much i hated it. I didn't feel safe walking around. I
couldn't find anything to do at night. I didn't have a car. No one
spoke English. He just remembered LA, when he was growing up, in the
Valley. Clean streets, beaches, fun! And I was in the Korean
ghetto.
He didn't know, because I didn't know and therefore never told him,
that we were actually staying in Korea town. To us, it was near
hollywood- so it must be hollywoo, right? We didn't know that shit
changes every few blocks. Ktown is not the nicest area of LA.. But
none of us knew. Actually, I'll just say that it's kind of
dangerous. Of course I hated it there!
Justin was just frustrated with me. Why didn't I go have fun? Why
didn't I love the weather? It was September, going on October, and I
was cold. I didn't know where to go. I didn't see any beach
around.
Finally, mid October, our KC agent came back out. He was trying to
do some schmoozing for us. We went to several agencies. But I got a
phone call from Justin. He told me that he'd cheated on me- with his
ex girlfriend from 7 years prior. I was shocked. We'd been together
3 years. I couldn't believe it. I was crushed. I couldn't see
fighting to survive L.A., and the modeling industry.. I was too
upset. I was betrayed. My money was running out. I had nothing to
go home to either. I guess I thought too, that if I went home, that
maybe he and I could work things out. But there was part of me that
knew that I wouldn't let it get me down. I'd been away for a month,
and if I'd lived without him that long, I could simply live without
him. And I felt like an independant woman.
I left on the plane, standby. I arrived in St. Louis, and something
was fucked. Like I got bumped 4 or 5 times. I was stuck there for 5
hours, and I'd joked that I could have driven home in that time. I
got a page while waiting. It was an agency in LA that I had
auditioned at the day before. They wanted to sign me! I was
confused, but told them I would be out in two weeks. Just enough
time to work for two weeks, make some money, and move back.
I started working at the haunted house again, with my friend Scotty.
I saw Justin, and let's just say we couldn't work things out, and I
was moving anyway. I know he was upset, and feeling like an
asshole. I just screamed, "I hate you!" over and over again. But
then I told him that I'd get over it and we'd be friends. I mean, my
thoughts on the matter were that if a friend of my cheated on his
girlfriend, I'd call him an asshole, but I wouldn't quit talking to
him. SO I just decided I would treat Justin the same way. He was my
best friend, but he was an awful boyfriend for having done this. I
kind of was a little crazy.. I had casual sex with two different
friends of mine, during those crazy two weeks that I was packing and
working and getting ready to move. My agent was going to help me
drive out this time... Because I had learned that one needs a car in
LA. I packed my ford probe as full as I could- with a sleeping bag,
dishes, pots and pans, candles, books, clothes, oils, incense, herbs-
it was strange what I took with me. I knew I'd be lonely, and so I
took what would make me feel comfortable. I had a portable computer
that was even a joke at the time... a 486/50, with no CD rom drive!
It ran windows 3.1. I packed my portable CD player, computer
speakers, and that was my makeshift stereo.. and my walkman so I
could listen to Art Bell. I had a phone, caller ID. I mean, I
packed a lot of stuff into that car.
We decided to leave on November 1st. I refused to leave on
halloween, or Samhain, since I considered it a holiday. I didn't
celebrate Samhain, however. I went to see Justin play music live.
It was painful, since the other woman was also there. Strange that
he risked sleeping with her, when she'd been living with her
boyfriend for years. Lucky he never found out... He would have
killed Justin.
My agent and I left at 5am, Nov. 1st. It was raining. We thought we
were going to get stuck in a flood in Kansas. The freeway was
covered, but we just gunned the engine and made it through. I slept
part of the way, and drove once we hit the southwest. It took us 26
hours to make the 1400 mile journey. We arrived in Los Angeles at
6am Central time. We stayed in a hotel off of the 10 freeway, in El
Monte, before heading in the next morning to the agency, to apartment
search and look for a part time job. I had spent most of my money on
the previous trip out, and had only $900 to try to find an
apartment. I had done research online before arriving, trying to
figure out what area I wanted to look in. I decided on Old
Hollywood. A little run down, but near everything... in fact, very
central. And it just had this charm about it.
My agent stayed for 3 days only. The first day we looked at
apartments. The second day I went on a model call for Joico hair
products. The third day I looked for apartments and jobs, and took
my agent to the airport. I'd found a place I liked, but there was no
manager around. I found a maintenance guy. He directed me to a back
office, in the basement. The manager showed me two apartments, and I
chose the one I liked. I told her my situation, that I had just
moved out, and didn't have enough money for deposit. I didn't have
any LA credit references. She was so nice, she let me pay first
month, and half the deposit. I moved in the following day.
I also had gone job hunting on Melrose. I'd been shopping there
once, and I had fallen in love. I went looking at shoe stores, since
I'd been selling shoes for 3 years in Missouri. I found a nice,
Jewish owned shoe store, and was hired immediately. I would only be
paid $6 an hour. I ended up taking home $600 a month, and paid $550
rent. THis is where I started my credit card debt.
There was hope though. The casting I'd attended only a day or so
earlier, called back. They wanted to pay me $250 an hour for a photo
shoot. I went in for new hair.. They cut and colored it. Then the
following day I went in for hair and makeup, shooting, new hair cut,
style, more shooting. 10 hours work all together, but it would be
months before I saw the money.
SO within 3 days I had found an apartment, a job, and gotten a
modeling gig. What luck! My faith strengthened. I felt that fate
was guiding me.
I lived without electricity and phone for about a week. I finally
broke down and turned them on, after getting harassed by the block
crack whore (and I say this literally). She harassed me for using
her pay phone. I needed to call my agent, and this fucked up
prostitute, obviously on something, would be screaming at me as I
tried to write down casting addresses from my agent. "I just saw your
boyfriend," she'd scream, "He said get yo' skanky ass home".
I was sleeping on a sleeping bag on hardwood floors. I had no
refridgerator. I ate ramen, and noodles with nothing on it. I
couldn't keep milk or butter, with no fridge, so I got creative.
Garlic salt makes everything better. Mac n cheese with powdered milk
is tolerable when you are starving.
I might have starved if I hadn't been chattin it up online. An
online friend, in Oklahoma, mailed me a box of non perishables!! It
included Cheez-its and pudding cups at my request, along with ramen,
mac n' cheese, rice a roni, powdered milk.. He was so kind. I
prayed for him- because he had been so kind.
I also made friends online. On IRC #goth I asked in anyone lived in
LA. Heretik responded. He was a nice guy, weird sense of humor. I
asked him about local LA clubs, and told him I didn't want to go
alone. He invited me to go with him and his girlfriend. I accepted,
relieved that his girlfriend would be there and it wouldn't be
confused for a date.
Around the same time, I asked the same question on AOL
chatroom "Goths". Blacklettr responded. We chatted for hours, and
finally I asked for his phone number. We were talking on the phone
for an hour. He too, said he'd take me to a club, with his
girlfriend and one of her friends.
I made it to a couple of clubs, and was picking up new pieces for my
wardrobe from the second hand store.
Blacklettr and I ended up hanging out. We met for coffee one night.
We talked it up, and had a great time. We became good friends. And
he did nice things for me. Once, I remember that he brought over TV
dinners, and brown n serve rolls, a gourment delight for me compared
to my ramen.
---
Ad:0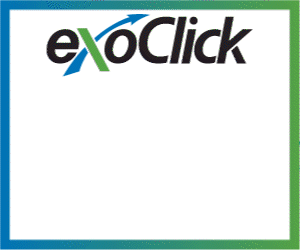 ---