Through my eyes....
2001-02-23 07:29:48 (UTC)
Tonight I went with Randi and..
Tonight I went with Randi and Mike to the Bosstones concert
at lupos. I had so much fun. Everybody was so sweaty and
it was insane. When the Bosstones came on everybody was
moving back and forth and pushing up against everybody. I
got elbowed soooooo many times and it was so sweaty and
warm everybody. I got caught in the wave of people...I
thought I was going to fall and get trampled on or
something. When we first got there Rand and I went up
front. I kept trying to call Mike but he couldn't hear
me. After the first act before the Bosstones, everyone
started crowding in and I kept getting pushed back, so I
decided that it was a good enough excuse to go look for
Mike. I found him and we kept trying to find ways to get
up front. We went to the side and there was this strong
kind of big girl that wouldn't let me get by. I kept
trying to push her and she was like where are you trying to
go. There's no where to go. blah blah blah. She was being
such a bitch. So anyway, I stuck out my tongue at her and
her dumb little friend saw me. Then this nice girl was
like you can try to get up close through here. But when I
got past her, once again some retard wouldn't let me get
by. He was friends with that bitchy girl and he's like
where the fuck do you think you're going? So I'm like, up
there. So he was like go over there then...blah blah blah
once again. I was, well no I wasn't really pissed but I
hate dick people. Like me going up to the stage is in
anyway going to affect his view of the stage. Nope, not at
all. Whatever, so this is the point at which we went in
the back and from then on I'm lucky I'm not bruised and
broken!!! After they were done the main set before the
finale, I went up cause a bunch of people were leaving, and
I ran into Ben Hoelle. He was pretty hot. He danced with
me for a little bit and everyone around us was moshing. It
was cool pushing people around. But he left me after a
while, like Ben does. Yeah, then what can I say...it
ended. When we got outside there was so much snow
everywhere, but it was beautiful. We came back here and
they chilled here for awhile while Mike burned The Agents
cd. I have decided that I am absolutely boy crazy and that
I really like. I guess because he seems alot like me and
he's just really cool. Randi could probably try to hook it
up if he had any interest in me...but I am just
fantasizing. I don't think he really was that interested
me but who knows? He's really cute, and since I'm
infatuated for the moment, let's just say he's kind of
hot... in his own way. I want him!!!! :) I'm so dumb...
Either him or Frank!!!! Night!
---
Ad:0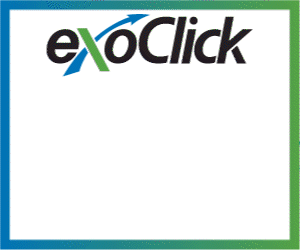 ---