Watch me lose it...
2003-02-08 22:50:26 (UTC)
Nina the submissive dominatrix
Listening to : Foo Fighters - Tired of you
---------------------------------------
Just spent the best part of two hours talking to Nina. She
messaged be on IRC out of the blue thinking I was someone
else. Thats what lead me to the conversation. A good 1/2
hour of "you said this" blah blah. It was hard work. I was
coming out...explaing...trying to meet her someway. Doesn't
bother me...she can stay on block for the rest of her
life..day to day she doesnt cross my mind..just the odd
moment of depression. I left her. She added me to MSN
AGAIN..the second time shes done that..signed up for a
different account and added me. It calmed a little. Then
there was "whats your favourite thing to talk about"...god
knows what that was all about. At first she didnt even want
to tell me who she was. Bitch. I don't trust her at all.
Shes very odd. I said..she was like me but in
reverse...shes naturally dominant..but desperately wants to
be submissive. She started going on about someone called
Simon...who forced her to be submissive on chat...and
said "you just dont know how to lay the smack down on
hoes."
She is one seriously sick puppy. I can't understand her at
all. I'm gonna leave her on block for now and let her log
onto her other account if she really wants to speak to me.
Unless I'm feeling quite strong in which case I'll have a
go. But I'm gonna be watching her so carefully..I dont
trust her. This could be more bitch games or some sort of
pay back for our argument. I might get back at her first.
Earn her trust or something....then forged email
headers...I dunno. Perhaps lead her down the path of
cyber/porn then send the log to her boyfriend...who
apparently gets so mad when she talks to other guys. That
sounds pretty delicious at the moment. Perhaps find her in
IRC anonymously add her...track her...gain her friendship.
But then...whats it worth? That would make me sink to her
levels. I'm not a nice person..but that would be low. And
why do i want to do it? Because Nina pushed me away. She
said I was pathetic and "get your own girlfriend" when I
said I liked her. Then there was the whole "your on here
too much..your gonna die an old lonely person" and all the
rest. I said I hoped she'd get aids and die. I still do. I
feel like shes done me some wrong...she should want me..not
anyone else..she should be fucking begging me. Instead it
was me who was coming to her heart on my sleeve...open and
exposed to be beaten..and she took great delight in
sticking the knife in. Fucking bitches are all the same.
This is what happens when you get attracted to a bitch. If
they're not interested they kick you around like a sad
piece of shit. You've got to be strong. Fucking platinum.
Never crack..never show weakness..you gotta forget
them..you gotta do this..bitches get their own way, forget
what they say, load up and go play...a .44 is the only way
to get back at that bitch...kill her...get a job...work
your ass off to get rich then for every other bitch that
came before...serve them something tasty with a
motherfucking .44
And so we'll see what tommorrow brings with Nina. I'd be
just as happy now to never speak to her again..now I feel
we've had the argument out of the way. I might say this to
her...because it'll never feel the same again when I'm
talking to her.
Bitch.
And fuck that other Nina. Mental note...ignore all people
called Nina instantly..no matter how cool they appear at
first..they're all stupid fucking whores.
* Umberto has spoken and has risen...a fucking
giant...motherfucker @ 10:54pm
---
Ad:0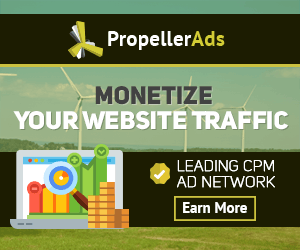 ---