My Spiritual Journal
2003-01-30 20:26:15 (UTC)
Maximized Manhood - Part 1
Maximized Manhood - Part 1
1 Corinthians 10:6-9 - Now these things became our
examples, to the intent that we should not lust after evil
things as they also lusted. And do not become idolaters,
as
were some of them. As it is written, "The people sat down
to eat and drink, and rose up to play." Nor let us commit
sexual immorality, as some of them did, and in one day
twenty-three thousand fell; nor let us tempt Christ, as
some of them also tempted, and were destroyed by serpents;
Canaan (Land)
1) God's symbol of maximized potential
2) Place where promises are fulfilled
3) Where God wants our marriage, family, business,
education, etc. to dwell.
Five Reasons We Fail to Enter Into Canaan
1) Lust - Satisfying self at the expense of God and
others. Lust wants to get, Love wants to give.
2) Idolatry - A value system in which we esteem
something to be worthy of our devotion than our devotion
to
God.
3) Fornication - Sexual sin.
4) Tempting Christ - Demanding God to do something
contrary to His will or inconsistent with His character.
5) Murmuring - Negative confession; complaining,
criticizing, faultfinding, rumors.
These five sins are reason why:
Men's ministries are undeveloped or lost
Men's characters are underdeveloped or weak.
Dealing With The Sin of our Brother/Sister
1 Corinthians 5:11 - But now I have written to you not to
keep company with anyone named a brother, who is sexually
immoral, or covetous, or an idolater, or a reviler, or a
drunkard, or an extortioner--not even to eat with such a
person.
What this does is give them incentive, motivation to change
(in love)
Human Wisdom
1) Tries to cover up sin
2) Sends us out to do our own thing while Godly
wisdom sends us to Canaan land
Recipe for Successful Prayer
1) Confess to what you are and how you are living.
2) Genuine repentance
3) With Godly sorrow

---
Ad:0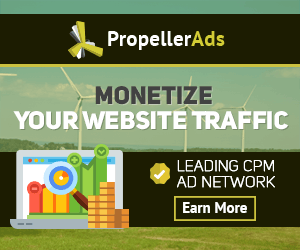 ---