Euphoric Nothingness
2003-01-26 08:38:10 (UTC)
The Introduction
Welcome to the inaugural entry of my "diary". Due to
overwhemling demand, I have decided to use this interface
to communicate with all of my peoples around the world (and
FLorida). I shall use this inaugural entry to describe
myself, my feelings and opinions, and some of the things
that have led me to where I am now.
Well, to start off, I will describe myself. I am 20 years
old and I am a Capricorn (the goat people). I am a college
student at the University of Central Florida. I also work
at a local Wendy's located near UCF (I am sure I will have
stories from that wild place in here).
Familywise, I have a sister. She's 16 and she's one of my
best friends. My mom is a home health nurse and is my
biggest inspiration and influence. My father, well, I
haven't seen him in 12 years. I have 2 aunts and a cousin,
who is currently 8. He's my little buddy and I always have
a great time with him whenever we get the chance to see
each other. That boy is precious to me and I would do
whatever I had to in order to help him and make him happy.
School is my biggest priority right now. I am planning on
graduating in Spring 2005 with degrees in Radio/TV
Production as well as history. I also want to achieve a
minor in Statistics. After that, I would like to move on
to Graduate School for both majors. As a career, I would
love to produce music and possibly write something. I
think I also have some extravagant ideas for movies and/or
video games.
Music is a very important part of my life. I am listening
to something everytime I have a chance. My passion is
classic rock. My favorite band is Led Zeppelin with The
Doors following in 2nd. I also love Pink Floyd, The Who,
and Jimi Hendrix. However, I also have a strong passion
for grunge, alternative, and some heavy metal (depends on
the band). I also have interests in disco, house, and hip-
hop/rap. I absolutelty hate country music and a large
portion of what's going on right now (Michelle is
definitely an exception to the rule :) ).
Woman-wise, there is none. I am currently single. I have
never really had a girlfriend. No girl has gotten past the
2nd date with me. I am a "brunette freak" as some of my
friends have called my infatuation. The longer and darker
the better. I also like a potential g/f to be very laid
back (I don't fell like dealing with high maitainence
girls) and old school (no Britney wannabes). It is hard
for me to find a quality woman and I haven't been on a date
in a year and a half. It's all good though. Things happen
for a reason and I understand that and accept it.
When it comes to politics, I am a Libertarian. I am anti-
abortion (except in the cases of rape and when the mother
is at risk and the baby has no chance for survival) and
anti-death penalty. I believe that censorship is the devil
of society. Corperations are destroying the world in more
ways than one. The government is too big and intrusive
right now and should just back off.
I know I am missing some things and I will to my best to
mention them in the upcoming episodes. I will try to
update this as much as I can and I will try and share of
those glorious experiences with all 6 of you who may read
this. It's not quantity that counts, it's quality, right?
---
Ad:0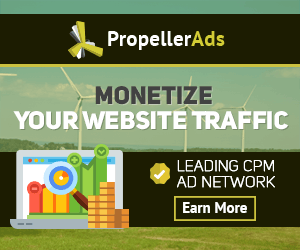 ---