dedoubledidentifiedschizophrenia~
2001-09-15 19:06:36 (UTC)
tara and willow
Shot of Willow and Tara holding hands and moving the soda
machine.
Shot of Willow and Tara holding hands and lifting a rose.
Willow: I just like having something that's ... mine.
Tara: I am, you know. Yours.
_____________________________________.
Episode begins:
(Willow and Tara walking across campus.)
TARA: Do you like cats?
WILLOW: I'm more of a dog person myself. But I'm not
like, "death to all
cats." Why?
TARA: Cause I was thinking of getting one.
WILLOW: Can you have one in the dorms?
TARA: No, but this would be a sneaky cat.
WILLOW: That would be cool. You mean it'd be sort of like a
familiar?
TARA: Actually, I-I was thinking it would be sort of like a
pet. You know,
we could ... we could name her Trixie, or Miss Kitty
Fantastico, or something.
WILLOW: And we could make kitty go bonkers with string and
catnip and stuff?
TARA: Absolutely.
WILLOW: Fun! I'm in.
TARA: So, you're not allergic or anything.
WILLOW: Nope.
TARA: Good, cause ... I want my room to be Willow-friendly.
WILLOW: Me too.
(They hold hands and keep walking.)
TARA: So I'm excited about the Scooby meeting ... I think.
What's it about?
WILLOW: I'm not sure. Probably just your garden-variety
disaster.
____________________________________________
RILEY: (stopping her) Whoa, hey, how did we get to bigot?
I'm just saying
it's a little weird to date someone who tries to eat you
once a month.
BUFFY: Yeah, well love isn't logical, Riley. It's not like
you can be
Mister Joe Sensible about it all the time.
_____________________________________________
(Tara opens her dorm room door. Willow is standing there.)
WILLOW: Hi.
TARA: Hi.
(Tara stands back so Willow can come in, then Tara closes
the door.)
WILLOW: I can only stay for a minute. I have class.
TARA: Me too, I-I-I have class too.
WILLOW: I just want you to know that what you saw this
morning, it wasn't-
TARA: No, it's okay. I-I always knew that if he came back-
WILLOW: We were just talking. Nothing happened.
TARA: (hopeful smile) Oh. (Pause) Really?
(Willow nods.)
WILLOW: But, you know, it was intense. Just talking. We
have a lot to talk
about. (Frowns) I kinda feel like my head's gonna explode.
TARA: (struggles for a moment) Whatever, you know,
happens ... I'll still
be here. I'll still be your friend.
WILLOW: Of course we'll be friends! That's not even a
question.
TARA: (upset) But I'm saying, I know what Oz means to you.
WILLOW: How can you, when I'm not even sure? I mean, I know
what he meant
to me. But he left, and... everything changed. I changed,
and... then we--
TARA: What?
WILLOW: (teary) I don't know. I just - life was starting to
get so good
again, and -- (sighs, moves closer to Tara) You're a big
part of that.
(Crying) And here comes the thing I wanted most of all,
and... I don't know
what to do, I ... I wanna know, but I don't.
(Tara looks sympathetic. She brushes the tears off Willow's
cheek.)
TARA: Do what makes you ... h-h-happy.
(Willow hugs her. Tara strokes Willow's hair.)
________________________________________________
BUFFY: No you weren't. You were thrown. You found out that
Willow was in...
kind of an unconventional relationship, and it gave you a
momentary
wiggins. It happens.
_______________________________________________
(Cut to Tara in her darkened dorm room, looking out the
window. There's a
knock on the door. She gets up to answer it. It's Willow,
holding a candle.)
WILLOW: No candles? Well, I brought one. It's extra flamey.
(Tara doesn't say anything. Willow steps forward and gives
her the candle,
closes the door behind herself.)
WILLOW: Tara, I have to tell you...
TARA: No, I-I understand. You have to be with the person
you l-love.
WILLOW: (smiles) I am.
(Tara looks amazed.)
TARA: You mean...
WILLOW: I mean. (pause) Okay?
TARA: Oh, yes.
WILLOW: I feel horrible about everything I put you through.
A-and I'm gonna
make it up to you. Starting right now.
TARA: (starts to smile) Right now?
(Willow smiles and nods. Tara blows out the candle.)
_______________________________________________________
lilith's note:
im sayin WOAH!
so sweet tara and willow.
look at the first set...
"Willow: I just like having something that's ... mine."
"Tara: I am, you know. Yours."
aye me.
sigh.
-lilith
0319 am
16 sept sunday
---
Ad:0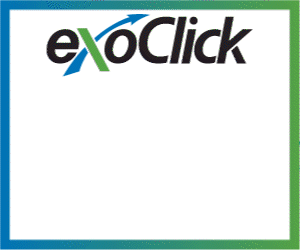 ---