once again
2001-09-13 06:26:42 (UTC)
the other woman
I broke up with Tony on Monday and I thought that I hurt
him badly until I asked Sarah who Lisa Nugent was and I
hate the answer. Come to find out that Frankie dated her
for 3 years and Tony got with her and she cheated on
Frankie with him. Too bad they haven't broken up since.
THen I called him yesterday and I guess Frankie told her
everything that was going on. Well, he said that first she
was just a friend and then I reveiled everything I knew and
he admitted it and had no answer on why. Then he told me
that they were over andI should be happy but I told him
when he is in pain and bloody I will be happy. I never
thought of cheating on him and I sure as hell never
expected to bethe other woman. I kinda had the feeling
that he was doing something behind my back and when I saw
that bowling alley paper with his and her name on it I
knew. He said he faked all the crying and I don't believe
that because what about the other 3 times we broke up. If
it was all an act don't you get tired of making yourself
cry repeatedly. So I think she was there in the curtain
sincase. But I'm not mad at her. His mom called me this
morning thinking we were still together and I told him we
weren't and hse said well He hasn't come home in 2 days and
it's not like him to not call. She made me promise I would
call if I knew anything and I tried to find him., I told
Linda what he had done to me and she apologized. So i
drove past his house tonight after I left Sarah's and He
was there with his light on and Anthony over. I called
from a payphone but I guess his cell was in his truck.
Don't ask me what's wrong with me. I'm actually hurt over
Tony and I can't believe I am. I'm half tempted to try
calling him again but what's it going to do? Never again
will I be with him. He is screwed in the head and I feel
bad for Lisa if she stays because according to Frankie Tony
has had a history with hitting girls. He lied. he said
he'd never hurt me and he did in his bedroom last week and
he did just by doing this. When he asked me that day over
the phone at Pepboys if I wanted to know if he had a
girlfrined and I told him that I hoped he wouldn't call if
he did because I break up happy homes I din't think he was
doing it because he really did. I should just call to let
him know I was worried and let him realize how royally he
screwed up and the wonderful caring woman he lost. So I
called Amica last night and she called me at work. She
told me the whole story on what happened with her and Tony
and turns out he told her he wantd to be with her and move
there and he had no intentions on ever getting back
together with me. Then when she read this and found out we
were she told him to goto hell. But she was still so wrohg
for doing that and how is that forgiveable when she was
supposed to be on my side? I'm confused. I hate Tony even
more for what he did. And I'm confusing care with being in
love. I know what In love means and it means Shawn to me.
His voice puts a smile on my face. He holds my future in
the palm of his hand. Tony just diverted me from that for
a while andI need to get over the fact I let another man
hurt me. Shawn wants so bad to be here with me. He trying
everything to pay off his car and get enough money to move
here. Amica offered to help hima dn told me to have him
call her. I still think he should wait until after I visit
in November just so we can be sure if this is what we
really should do. I want it so bad and so does he but it
could just be loneliness and I don't doubt myself but I
want him to be defintite. Ricky is probably going to be
able to get him a job working for the city pouring concrete
fot a whole lot of money. These last few days with Tony
has created one giant knot in my stomach. I'm sad because
I want to be held by the man I've lovedsince I was 18. I
can see him living here in his apartment and I come over
eveynight and fall asleep and early in the mornign I leave
and go to my bed and he'll work all day and be tired and on
my days off we goto the lake or I cook him dinner and we
build what we lost so long ago. Am I naive? Am I just
lost? If I was 5 months would've changed that becasue I'm
not home sick. I hate Florida. I think I'm doing the
right thing and I'm not telling Patricia. He is going to
ask to be let back into my life. He is going to prove to
her that he loves me and is serious. She hates him and I
can't do it. I am not going to stick up for a man who hurt
me when he needs to be a man and do it. I think I'm doing
everything right. Chris and Chip come down in a few
weeks. That's all the Florida I need. I'm going to be
okay as long as I don't pick up that phone and call Tony.
I'm strong and I don't need Fake love to fill the void of
missing Shawn.
---
Ad:0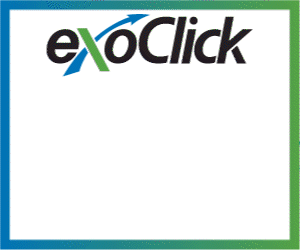 ---