Catie*s Diary
2003-01-16 10:08:43 (UTC)
Tues Jan 14, 2003
Joe woke me up around 12 and told me he was gonna come over, I was thinking he
was gonna take a while but he got there like right away and I wasnt that ready.
Then he took a shower. And then we tried to take a nap cause both of us were tired
but we got distracted. Then Jen called saying she needed tampons from me so Joe
and I got ready to leave cause we were planning on going to his house. So Jen
stopped by and got what she needed. Joe and I left and I tried working on
homework in the car but I couldn't concentrate. Then we got to Joe's house but his
dad said we needed to go shopping cause there wasn't any food and Eve(his cat)
was completly out of food. So we went shopping and I found out Joe is the worst
shopper ever!! After I talked him out of doing all the shopping at a corner store we
went to krogers. He bitched the whole time about being there and he would just
shove all this expensive stuff in the cart. Or he would be like this looks good then
just walk away. And I know how he always complains about not ever having that
much food cause him and his dad hate shopping so I had to follow him around and
ask him if he wanted like cookies and chips and stuff and he would say yes but
make me pick out what kind. He went to get bread while I was picking out some
chips and he came back with this squished loaf of bread and I was like "no your not
getting that". And I was walking to the bread shelf and I said "you dont know how to
shop"! and this old guy turned around and said "yes I do"! Then we were finally done
and because I used my krogers card we saved like 7 something dollars. I was proud
but Joe was like "I don't care" Then we went to his house and passed the time till I
had to go home. And he took me home. The ride home was kinda boring and I was
late but my dad didn't really care that much. Then I got on the net after taking a
shower and eating and I couldnt go to sleep till like 9 the next morning. It
sucked!!
---
Ad:0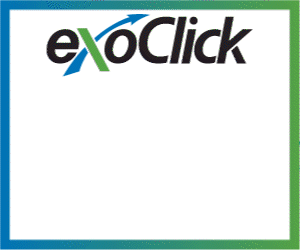 ---