Unholy and Dirty and Beautiful Me
2003-01-01 04:23:37 (UTC)
Lonely New Year's Eve

This is hardly what I'd consider a fun way to bring in the
New Year. I'm stuck staying with the boys I look after.
It's 11:30pm right now. All of my friends are having the time
of their lives. I could have been at any one of three other
places to celebrate, but I'm here. V is also working, but
only till about 12:30am, which still really sucks for him.
Anyways, I've never spent New Years alone so this is really
weird. I also found out last week that I my boss is not expecting to
pay me for ANY vacation time. This means I will not be taking the
next week off. They plan to go away for a week in Feb & not pay me.
Well, they're in for a big surprise. I'm going to give her an
ultimatum and if she doesn't pay me & agree to a schedule, I quit.
ANYWAYS....here we go....
New Year's Resolutions for 2003...
- find a better job ASAP
- lose 15-20 lbs
- stop biting nails
- pay off VISA & save more cash!!
- keep in mind that my life is what I make it and I can't
rely on anyone but myself to get to where I want to be.
- figure out where it is that I want to be.......
AND NOW I'LL COUNT MY BLESSINGS ;)
I had an absolutely beautiful Christmas, V came for dinner
with my parents & I, then we headed to JeG's for a few
drinks. We were planning on visiting his parents afterwards
but it got late fast; he ended up sleeping over at my
house. Christmas day, after V left, my parents & I did the
presents/brunch thing and then I headed to my father's
house. His wife's family made up for most of the people
there, but I got to see my uncle, my cousin & grandmother.
After that, I visited StC & later met up with V for some
drinks and sex :D A very Merry Christmas. Better than any
I've had in a few years, that's for sure. Boxing day we had
our big family party on my Mom's side and that was pretty
good. Later V came over for more sex. :D
Did I mention how he spoiled me??!! Lingerie & perfume!!
What more could a girl ask for?? What a sweety!!But material things
aside, he is STILL a wicked guy and I like him a lot. Let's hope
and pray that he stays sweet. It's been almost three months
we've been dating. I usually find that at about this time
things go one way or another...I REALLY hope they stay
sweet and go well. I feel really, really feel good about
him but I never know...I don't want to get hurt again. How
many times do I have to get hurt? I just want to fall in love and be
loved in return.
Happy New Year.
~love ridden
---
Ad:0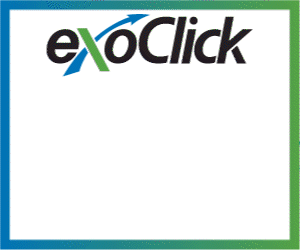 ---