DayDream Believer
2002-12-21 10:29:35 (UTC)
Christmas
It has happend agen, each year I tell myself this year it`s
going to be diffrent, this time it wont happend, but it
does. Now - as always, I dont want christmas to come, dont
want any presents, dont want anything. Oh well, its gonna
be just fine just as always afther all.
So lets see whats new, school closed for this season, I
dont have to go back before January the 2nd. But time will
run I know. Tommy has been operating his foot, just a small
thing whit his toe nail, he has to go back and do a nother
surgery in a few months cause its just temporary.
Samuel is worse agen, he can all most no hear a thing, he
is in pain and the end is close they say, but I`ve heard it
to many times before, so I tell myself its the weather, its
to cold for his bones so they get real stiff and thats what
making thae pain, but Im no doctor.
Ive spendt a furtune on presents, me and Karoline has
brought a boiling set for our parents, Ive got Karonline a
memory card for her new Play station 2, that was expencive
so I had to spend the same price on Grace she gets a Harry
Potter game for her game boy. Tommy gets a gold jewelry
with his name printed on and a chain to have it on. Kelly
get a big tea cup and plate with friens and central perk
writtehn on, I`ve brought it in the Warner Bros shop when
me and Tommy was on holiday. That was the first present
I`ve brought, Cessy gets a set of two travel diarys, she is
so lucy, her mother is taking her on a holyday to Kenya
this year!
That girl gets to travel, I was in Spain with her, her
brother and father in February two years ago, the verry
same year she went to study in the us for a year, she came
home once, and ee her andher mother came to s took her to
Florida. She came home in the beginning of sommer, and in
the end her father took her to Canada and now shes going to
Kenya!
Lee Ann and Macy get two champange classes each, Chris a
masage oil, My little princess get a some sort of toy, and
godchild some big chalk he can draw with on the road, their
oldr sister is the same age as Grace and het a pair of
glowes, their partens chocolate. Ms Lindsay get chocolate
to and the children a disney dessert bowl with candy in it.
Oh, Im so sick of working here, I`ll think Im gonna start looking
for a nother njob next year.
Love Angel
---
Ad:0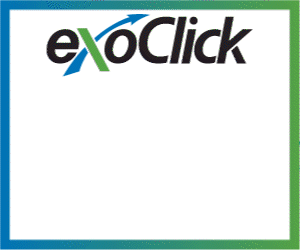 ---