Thoughts of a Hidden Heart
2001-09-01 01:19:27 (UTC)
Lights Camera.. Party Time my Style..
Well I think it's time for another entry into my life..
some more thinking and it's based off a 16 year olds
words.. I got an e-mail last week after my last post from
a 16 year old.. he said he didn't really understand why I
was in such a rush and looking for someone and that love
will find me when it's ready.. when I was that age I
thought the same thing.. It's kinda weird how 10 years
changes someones views.. At 18 I wanted to know where the
parties were.. at 20 I wanted to know where the parties
with Beer were.. at 22 I sent out my resume during the week
and wanted to know where the parties with the best drugs
were on the weekends.. now at 28 I think about how much I
should be earning and will it be enough to get married and
start a family while I'm young.. Geez.. when did I grow
up??
Anyhow, I've pretty well made up my mind to stop trying so
hard with one girl and play the field a little.. It's
still part of my mentality that I wrote once before about
asking more girls out.. I looked up a girl I met at my
high school reunion and e-mailed her this week. I think
things are good there but her e-mails are kind of short and
I'm not sure how much interest she really has so oh well
I'm just going to play the cards she does give me and see
what happens. I haven't called Becky this week. I'm
pretty much done with her.. well at least until next time
she calls me to go drinking and we hook up again..
I went out drinkin with Scott on Wednesday.. he informed
me he's moving in on October 1st.. I can't wait.. we are
going to have a lot of fun.. He's a great guy.. actually
one of the best guys I know.. really good hearted.. I'm
excited about him living here.. I used to hate having
roomates but with Scott it's a little different.. he's one
of my best friends..
Also he's having a party on Monday.. Labor Day.. for some
reason I decided it's Mission Party time for me.. I started
recruiting everyone to the party.. His place is about a
half hour away so I don't get up there that often but I now
have about 11 people making the trip with me so it should
be cool.. Only thing is I have 3 possible chicks that I
could hook up with so I have to be careful to play it right
or I'll end up with none or one and then ruin the other two
for the future.. who know though.. maybe a 4 some??
hahaha..
Oh well I can't wait.. I need a good party.. it's my
element.. that date shit is just too much of a game to do..
I know how to really make people laugh and have a great
time at a party.. college days were good for something..
ok.. well that's it for this segment.. boring but not every
week can be too eventful.. until later..
And the Moon shown through the window and made my eye see...
---
Ad:0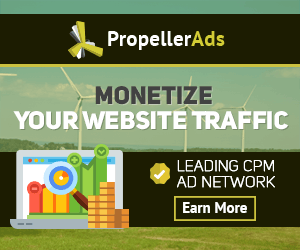 ---