A Splash Of Class
2002-12-06 07:19:36 (UTC)
759 Beackman Place
Well to whoever the sad soul is who's reading this at some
ungodly hour....hello.
My name is AJ and this is my journal and so i guess i
should start off by telling you about my day
First off you have to know who two people are if this day
is to make sense. Alexis is a best friend who lives in
Residence with me and Tyler is her associated man friend.
Anyhow, today was the craft show over at the local
gymnasium. Mothers arrived in the droves like packs of
ravaged dogs to devour everything that was "cuuuuuute". ME
and Lex had a bitch of a time finding each other for the
craft show but after walking around enough and having
everyone think that i was one of those crazies bag ladies i
finally met with her. its a bitch cold here in calgary
right now so we were bundled like Russian Baboushka's with
our knickers up to our nipples (we looked even worse then i
did as a drag queen in last weeks drag rock show
competition for the gay group in rez). Well it wasn't that
bad but yesterday sure was, so its like residual cold. We
got in and were amazed at how many white 30-50 year old
women had gathered in canadiana house coats and other
various tacky items that moms wear to go shop till they
drop crazy. We were in line forever untill the incompetent
ticket woman who obviously failed her high school
equivalency test, got her act together and let some of us
craft sheep through. Inside was a modern day willy wonka
style craft bonanza. Moms were flocking to booths with
items that looked like Frank decour (Frank from trading
spaces who does all that hearth and home crap). We headed
round the outskirts scavenging for any kind of free samples
we could get our hands, including yes sadly...jalapeno
jelly. We had some amazing coco/coffee that gave my taste
buds an orgasm, but declined the purchase as coffee breath
is as rotten as micheal jacksons nose. tateless i'm sorry,
shouldn't make jokes at someone elses expense. We finally
did leave the craft show, thankfully with no purchases in
hand but with a re-entrance pass none the less.
Exams are stress and I really would rather not write my
poly sci but thats life in the land of the "un-real". i
never understood how parents said "wait till you get to the
real world...then you'll know". i think i'm living a more
real world then they are by going to lectures, finding out
about general issues with gov't the environment etc. i
think the only people living a more real existence then me
are those in poverty, those we trample on everday and whos
raw products we ravage so that we can go buy it at "craft
shows".
sorry for being a depressive bitch at the end
i'm tired, and i never mentioned tyler but oh well
ttyl
aj
---
Ad:0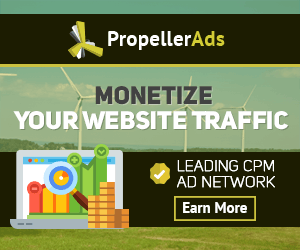 ---