My Favorite Courdaroys
2001-08-20 16:17:42 (UTC)
Im Back
Okay. Worst vacation EVER. It was so bad. We did one
thing i wanted to and thats cause i had to beg. They let
me go in tower records for like 5 minutes. I actually
wanted to look around but that didnt happen. I ended up
buying bnl's shoe box ep and ben folds five the unoffical
bigoraphy oh rienhold messner.
First night we got their we go to crappy chinesse resturant
for dinner. Get back to the hotel people argue and no one
lets me watch the music video show i wanted to watch. Go
to bed. Have the combined noise of father snoring loud ac
and some damn broken refrigirator.
Day two get woken after about 6 hours of sleep. Watch
fraggle rock. Have to choose between mall and hockey hall
of fame. Choose hockey hall of fame. Boring as hell. Go
to popeys for lunch. Aunt bitches about how bad the food
is. Beg to go to tower records on way back to hotel. Get
five minutes in store. Return to hotel. Dragged to go to
Canadian National Exhibit. Go with aunt uncle and cousin.
We get their before them but aunt doesnt want us to wait
figures my family is in their and we will never find them.
I say we should wait a few minutes. Nope get dragged in.
Family arrives and waits hour and a half at gate. Then
they leave. I get stuck at the place. Half to watch some
shitty water jet with colored light show. Go back to
hotel. On way back see hookers. Dad pissed. Go to bed.
Cant sleep again.
Day 3 get woken up again after shitty sleep. Get dragged
to breakfest. Get soaked on way back to hotel. Cause
parents didnt wanna pay parking bill again. Then we pack up
everything get the van load it and go to the ontario
science centre. They spell center wrong in canada. Boring
as hell. Stuck their from 11 to 5. Dragged around all day
having minmal excitment provided by hands on exhibit. Got
dragged to some star show and every fucking time the lights
go so you could see these annyoing little kids kept grabbin
at me saying mommy is that you. I just pulled away. I
went to the gift shop and got legos and rocks. Left and
went to get dinner. Everything we suggested my aunt was
very unhappy with. We looked for the sub shop couldnt find
it. Then walked around found it. She didnt wanna wait but
we did anyway. Came home and talked to tricia. This is at
10 of course.
Well that was my shit ass vacation. I think vacations are
overrated. Oh well. I home. Should be happy. Am I? No.
The one thing I want is the only thing i want is the only
thing i cant have. Yeah tricia. Shes the best and i wish i
could be with her right now.
Well this is long im gonna let you go.
Tricia:I love you
Will:Vacation is worse than work
everyone else
Laters
---
Ad:0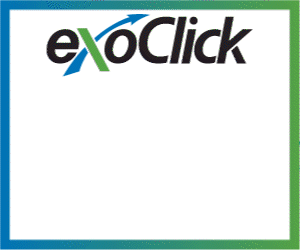 ---