Swimmerland
2002-11-11 22:14:04 (UTC)
College Essay - I'm proud of this, thought I'd stick it on here.
Over the summer, I read an essay by Ivan Illich
called "To Hell With Good Intentions." Written in the
1960s, when Peace Corps volunteers were going to foreign
countries with little or no training in cultural awareness
and sensitivity, it disparages American volunteerism in
other countries, and claims that "North American 'do-
gooders'" are "vacationing salesmen for the middle-class
American Way of Life." Though I disagree with his
conclusion, Illich makes a salient point: that Americans
often have the attitude that as citizens of the "greatest"
country in the world it is our duty to educate the
uninformed masses. When I left my home in suburban New
Jersey in June, to be a volunteer in Paraguay with Amigos
de las Américas last summer, I had decided that I would
not allow myself to be taken in by this kind of thinking:
that we were there to help the "little people" overcome
their problems in the poverty-stricken campo. I saw myself
as part of a new generation of volunteers who, armed with
our discreetly high-tech water bottle-filters and Spanish-
English dictionaries, were combating the stereotypical
image of the culturally clumsy American.
The overall goal of my project in Mariscal
Estigarribia, in the Departamento of Cordillera, was to
help build latrines for twenty families. By the end of two
months in rural Paraguay, my partner Jessica and I had
completed twenty-eight latrines, painted a mural on the
wall of the school promoting "Gente Saludable, Mundo
Saludable" (Healthy People, Healthy World) with the
children of our community, planted trees to encourage
reforestation, and helped to lay out a community vegetable
garden across the road from our host family's house. I
have been told by several supervisors that ours was one of
the most successful communities of the whole AMIGOS
Paraguay Project.
The success of "our" project was by no means
entirely our own doing. We worked with a local funcionario
of SENASA, the in-country organization, in making the
latrine-building a community-oriented project. Porfirio
Villagra, our SENASA funcionario, had been working for
months before we arrived to motivate people to want the
latrines. Through our host father and Porfirio, we found
out that the community members did not want a playground
or a soccer field; instead, they wanted a garden to better
feed their families. Through the cooperation of twelve
families, that garden was built during the last week of
our stay in the community.
A month into my time in Mariscal Estigarribia, all of my
fellow-volunteers and I took part in a Youth Service Day,
in a community in northern Paraguay. We worked for a day
in the community, shampooing children's hair to get rid of
lice, teaching them how to brush their teeth, and painting
a school. I was sorely disappointed by the blatant
cultural insensitivity that my Project Director displayed.
The person who was supposed to be a beacon of
understanding and experience went against everything that
I, and many other volunteers, believed we were in Latin
America to do. The Youth Service Day was essentially
pointless: we deloused children and sent them home to
sleep in their lice-infested beds; we reinforced the idea
that Americans barge into places and then do not follow
through.
I went to Paraguay to be a part of a cultural exchange, to
learn about a culture that was not my own. In a way, I did
go to help my fellow man, but I also went to be helped.
Instead of imposing my own views on my host family and
community, I allowed myself to be taught. Whether
conversing with my Paraguayan father about the history of
Paraguay and the effects of September 11th on the world,
or with my Paraguayan sister about human nature, I learned
more in two months about real life than I have learned in
four years sitting in my cushy private school in northern
New Jersey. But instead of having to struggle through
cultural differences like I expected, I was so at home in
my Paraguayan family's house that I felt like I had never
lived anywhere else. And I never even used my water bottle-
filter.

---
Ad:0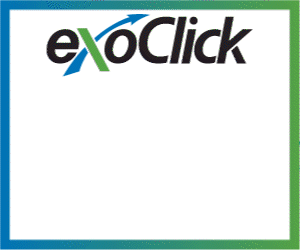 ---