Jersey Girl
2002-10-15 00:51:58 (UTC)
Some People Wait a Lifetime For a Moment Like This
Id have to say that this past year has been absolutly
CRAZY, for lack of better wording that is - and in terms of
relationships too.
Its really hard to let go sometimes, esp when you feel so
strongly about someone, or if u get extremly attached, its
hard! But sometimes you just gotta let go, no matter what.
I didnt realise this for a while... well, i knew i had to
let go, but i was always stuck in my sadness thinking of
how i was the one who "lost" something special. But the
truth is, i havent lost anything, ever.
What do I mean, you ask? Well, yes it does hurt still, when
i go through break ups, thats always gonna happen, u know?
You cant prevent yourself from falling in love, just like
you cannot prevent yourself from hurting, as hard as u
might try. it takes time to recover, but eventually, you
will, and i know at first its hard to beleive, but its true.
But what i mean is simply this: Because i have hurt, in my
case, a few times, i know that i am capable to love
someone. i am capable to care for someone unconditionally.
I am capable to give my all into something with no regrets
and no hold backs and truly know what it feels like to fall
in love and truly love someone with all my heart and soul.
Not many ppl can truly say the same thing.
To truly be in love... there is no other feeling quite like
it. So what if i havent found that person im gonna spend
forever with yet, im just barely 22 years old anyways. TIME
TO HAVE SOME FUN!!! hehehehe. But its ok. all i know is
that i am a lucky lucky person to know what its like.
It must be such a sad and lonely life to have never loved
someone in that way, or felt your heart skip a beat with
the very thought of the person you care about. I feel sorry
for ppl who have lived their lives so empty.
---
Ad:0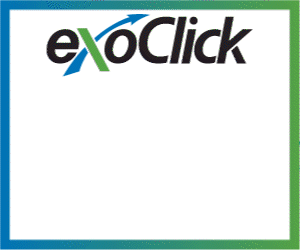 ---