Nephanie's Life
2002-10-12 01:24:35 (UTC)
George Harrison Recovering After Stabbing
George Harrison Recovering After Stabbing
Former Beatle George Harrison is recovering after being
stabbed during an attempted robbery early this morning at
his home at Henley-Upon-Thames, located near London.
According to wire reports, the 56-year-old musician and his
wife, Olivia, struggled with the intruder and were able to
subdue him until the authorities arrived.
It is not yet known whether the crime was premeditated,
although the suspect's mother told a Liverpool newspaper
today that her son had recently become obsessed with the
Beatles.
Harrison and his wife were transported to a nearby
hospital, where the artist was treated for chest wounds and
a collapsed lung. His wife was not admitted, but remained
at the facility to be with her husband. The London Times
quoted Beatles spokesman Geoff Baker as saying that
Harrison was "stable but in pain."
Earlier today, Harrison was reportedly transferred to a
separate hospital in west London that has a special chest
unit.
The alleged attacker, a 33-year-old Liverpool man named
in media reports as Michael Abram, was also treated for
injuries before being taken into police custody.
In 1998, Harrison underwent radiation therapy for throat
cancer and had a lump removed from his neck. Earlier that
year, he joined his surviving Beatles bandmates Paul
McCartney and Ringo Starr for the first time in several
years at the funeral of McCartney's wife, Linda, who was
also stricken by cancer.
Earlier this year, the intensely private Harrison said: "I had a
little throat cancer. I had a piece of my lung removed in 1997. And
then I was almost murdered... But I seem to feel stronger. I don't
smoke any more. I'm a little more short of breath than I used to be,
so I don't see myself on stage lasting a full 14 rounds."
Today, McCartney issued a statement about Harrison's
stabbing, saying "Thank God that both George and Olivia are
all right. I send them all my love."
Starr and his wife, Barbara, also issued a statement,
which read "[We are] deeply shocked that this incident has
occurred. We send George and Olivia all our love and wish
George a speedy recovery."
The notoriously press-wary Harrison has kept an extremely
low profile in the '90s. He has surfaced only for a 1992
live album and to help promote the 1995 Beatles'
"Anthology" collections, which featured the group's first
new music since its break-up in 1970.
The incident bears a chilling similarity to the murder of
Beatle John Lennon, who was shot to death outside his New
York apartment by an obsessed fan on Dec. 8, 1980.
---
Ad:0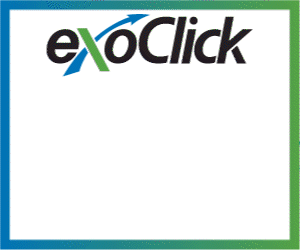 ---