Out-of-the-ordinary-stuff!
2001-08-02 05:41:05 (UTC)
Missing Ty
ok, well there is this guy I've liked for a very long
time..like nearly a year now...his name is Ty. Its kinda an
interesting story how we met, cause he was on my friends
co-ed hockey team, and Ty and I became really good friends.
WEll my friend on the hockey team had the hots for him, but
I knew Ty liked me, but I had a boyfriend already. So, I
decided to set the two of them up, and it worked out great!
They were such a cute couple...they were perfect! But then
about a week after they had been going out my boyfriend
dumped me, and I was feeling really low. Ty helped me out
ALOT and made me feel alot better. He was just always there
for me, and thats when I started liking him. WEll then I
was bummed out cause I had set them up, when I coulda had Ty
for myself, so I started telling Ty and my friend bad things
about the other one in hopes one of them would dump the
other one. Well, after 3 months or so I gave up, and
finally said yes to Jake who had been asking me out for a
while now. Well, about a week after me and Jake started
going out, my friend dumped Ty, and he started calling me
constantly, first for comfort, and then to drop hints about
how much he was into me. Of course, if u read my other
entrie, u would know at first I was so into Jake I didn't
even care about Ty, so while me and Jake were going out Ty
and I were just really good friends like always. I mean
anyone who has ever needed someone when they were upset that
would just sit and listen and not ask questions or stick
their opinion where it didn't belong would love Ty. He was
just like the perfect friend...I mean he was like a perfect
guy that could always put a smile on my face, and could
always make my tears disappear even if we were just on the
phone! He was truely my angel sent to watch over me,
aspecially when I was really bummed out about all these ppl
close to me dieing when my best friend was away, and jake
and i were in a fight....he was the only one left and he was
perfect. HE just made me feal like it wasn't my fault for
the first time ever! Well I am now planning on dumping
Jake, as my last entrie says, and now of course I'm really
into Ty, but I'm afraid to lose such a good friend if things
dont work out for us as a couple. I'd never want to lost Ty
as a friend, cause seriously without Ty my life would be a
night sky with no stars.......a keyboard with no
keys.....pictures with no faces......family with no
love.....it just woulnd't be complete!
---
Ad:0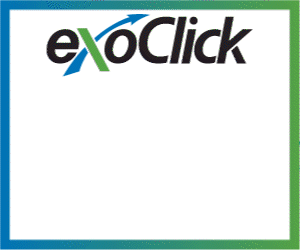 ---