Reckless Road
2001-08-01 15:20:18 (UTC)
Priscilla's virtuallingo-
Hey there
What a gratifying night. 9.30pm now..still pondering
ceaselessly..about nonsensical issues..that nobody ever
bothered to stop just once, thrusting into our 5 senses [
dumb-blocks, now you're whammed by the existence ] [ in
you ] in simply looking around, stunning ourselves
for pleasure's sake. At least that's better than walking
through without any destination(s) Genuine one(s).
Evasion..invasion..they're the real ones living in
insanity. Don't go round spitting that we've
changed, or maybe only me. Dullness is hellish. Thy's not
dull, apparently transforming....sulleness's in the side
effects.
tsk..isn't that saddening? Weird..I don't feel any moisture
up there in those malfunctioning cornea tissues though.
Straight to my point. Damien's leaving
tomorrow morning. 6.45am - flight to Hokkaido. In case
those memories get erased in convenience[ i'm praying
hard ], then let thou lead you through an introduction.
Day : 19 October 2000, Thursday [ the last day of my
secondary1's freakinatic end-of-year examinations ]
Venue : Junction 8, Bishan [ outside Memory Lane,
instinctively it was.. ]
Time : 11.30pm to 12.30pm [ don't expect me to hold
all the details, i'm no saint. ]
Weather : Pretty bright..and cheery, well you can't expect
anything negative on..*ego* my birthday.
Mood : Flussed up, butterflies churned in gastric
juices, expecting some nice fat blubbie guy.
--------
Reality : Damien - I thought he was some extremely
horizontally inclined character. Got quite stunned.
Presented me with a purple garbage skin with sunflowers
smack. So vague... " Hi Priscilla, we got this present for
you. Happy Birthday " whoah.
:: Proceeded into Seoul Garden. The Garden of Issues. Dear
Belinda whipped up some nice recipes too though. Bernice
and I were jerking out of our nerves, my glasses almost
ended up in Belinda's solidified-styled-potion stew.
Recalling of fried noodles plus crabsticks......Intriguing.
Blessed was me.
:: Coyote Ugly :: " Very Educational Movie.. " *vague
smilez* *innerleakage of saliva* - Damien Poon Yongqin.
should have spected for some blob of...organic dew.
Nevertheless, memories are sweet. Pity those can't be
tasted though. Memory tastebuds? *yoohoo*
-----------
The Present
Damien's leaving for Hokkaido tomorrow. It came unexpected.
It came through full-force driving. I lost my senses, then
I realised it's him. " H.C.I.B? " *screams*
Had an ego sense of acheivement when Auntie talked to me.
She's amazing. A woman's pride. It's. More than that.
Kept in a minute below my grudging prediction though. 1 min
18 secs? I'm transforming, listen, I will.
Will be expecting some..phenomenon to strike.
Systems inside me.
---
He lives.
---
See you!
---
Ad:0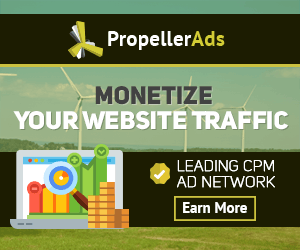 ---