Rainbows, Ice-a-ma-cream, and Lemonade
2002-10-07 17:20:53 (UTC)
It's Almost My Birthday!
Well, I finally told Arielle I wasn't happy with where
we stood, and I broke off our little affair (although you
can't really call it that since both of our guys knew what
was going on). I told her I wanted to still be friends and
hang out (which is true), I just don't want to make out in
the handicapped stalls at the Spectrum anymore. Or anywhere
else for that matter. She was hurt, and I felt bad, but I
really needed to straighten things out. She'll find someone
else. On the lighter side, I stopped at Hot Topic on my way
out of the Spectrum and picked up a new pair of rhinestone
cat-eye glasses to replace the ones Barrio chewed. They're
totally cute! :)
My birthday is in 11 days!!!! Ryan's going to take me
on a mad shopping spree and out to dinner, and he's also
planning on buying tickets for Tori's Vegas show in
December, right before our anniversary. We'll take a little
mini-vacation in Vegas for our anniversary at the same
time. I can't wait.
I've been so busy lately. I'm working full time, going
to school, attending evolution/creation seminars to
strengthen my knowledge in the subject (in case you can't
tell for some reason, I'm pro-evolution), and I'm going to
be volunteering to help preserve Putiidhem, an ancient
sacred native american burial ground in San Juan (the
entire tribal village was called Putiidhem) that the city
wants to destroy and replace with a private Catholic high
school. Buried there are the first residents of San Juan,
ancestors of the Jauneo people, and ironically, the
Catholic high school would be named Juipero Serra High
School, after the missionary who tried to convert and
destroy the native american culture in what is now Orange
County. Some people, I swear...
So between work, education, relationship juggling, and
volunteer work, I have been very stressed out and busy. I
still need to meet with Mindy about our court date next
Tuesday....aaaah! So much stuff! Next week, my only free
day is Monday (and of course, I still have to work).
Tuesday I have court, school, and a city council meeting
for Putiidhem. Wednesday I have a Skeptic's Society
meeting. Thursday is my birthday, and I'm skipping school
to go on my shopping spree and dinner. Friday is my big
party. Saturday I'm going to visit my parents, and Sunday
will be Knott's. Jesus. Okay, that's all, I should be
working- bye!
---
Ad:0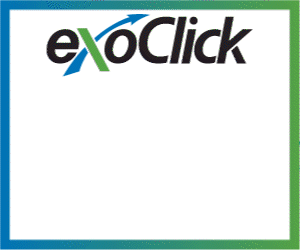 ---