elaine thoughts
2002-10-02 01:53:06 (UTC)
oct 1st 2002
well woke up no headache for once:)yeahhh well lets see
here.i was getting ready for looking for job today ,my
friend tad pm me asked how i was told him well wanted to
get my life back get job and all and not lean on people to
help cause i was dependent on my self before .and made
it ,just knows one day at time it will be and one day it
will back to me:)i didnt want tad to keep helping me guess
not used to it with people helping me so i turned him down
and god only knows whom will be meant for my life and hes
will show forth .i knew it wasnt for me and leeny my ex bf
when his sister told me of what judge said max ten yrs and
cried to his sister to bail him out .i felt bad hearing it
all .but i knew when you do something wrong in law one way
or another you will pay ,in later life. i look at that ,and
now believe its what happens .justice is almost always
served if you do somethign wrong and god knows you are wrong
so leeny was wrong and now hes going to pay for it very
hard now ,i just pray one day he says sorry to god so his
soul will be saved after all we do have chance for heaven
when we ask for forgiveness .i told my friend about him and
he was like none deserves people like that and i nedded a
big man around for when he got out of jail ,was kinda like
sounds good :)well i nedded to go aply a t job went up to
subway felt at least its a job,might not be much of one but
is one had to start somewhere and was in walkign distance
about mile away ,was feelign ok applying there was somewhat
scared to area ,but was ok.after all my car isnt able to
leave the lot here :(susp lic 4payments behind and car ins
to get but wanted to see if i could make it and see if i
can get somewhere in life as i did one time before .well
anyways came back got online and was hearign music and sung
and danced to it some ;)felt good inside:)and also learnign
to whom are real friends and who arent and want my body
only so i try to sep myself from them more.i may have a
body so what but my soul is where its at .people play dam
games left and right and hurt people use for sex or cam
stuff and im not about that ,i been thru alot of pain in
life and dont want any more.i am somewhat scared to find
happiness but knows in time it can be for real and to
accept it ,i dont let bad boys in my life ,and i now know
how to choose from evil and of good ness .tad i feel is of
goodness he treats me kind and cares i know but takes time
to know true colors of people,dont want to be hurt
again .well other than this been online and then heard tad
sing again was nice to hear a guy sing ,felt good ,one day
in time may got beach and have fun singing and all,as a
friend :)see i want a good friend and all and something
serious but then again i dont cause half of me is scared
inside to pour my heart soul out and be attached ,being
online or singing with a friend is cool and i fell people
want more wanto see me smile but im scared to let out my
heart ,i hope people understand and not hate me for my
thinking ,im thankful that good people are in my life now
though better than dealing with abuse crap ,well going to
sign off not much more to say for now but i cant wait for
case to be done waiting till after the cunt from yahell
delivers the kid.then we take full charge ,jay got plea
bargain some deferment thing but jay dont think hell do it
cause hes inocent and not guilty hes benn guilty to ever y
oother time he was arrested for peeping tom bullshit but
hes innocent of this so hes going full charge to it take
her down cause she is wrong and lier,this one time out of
all times jay is inocent and feel it he is ,hopefully god
will see to it he is if he is. may go on another month the
case which is pain in arse ,dragging ,scare d to enter the
court room been thru enough bs all my marriage with the law
stuff and dont know how i will handle being up on a stand
never was put through that part before,but im sure ill be
strong since god brings me strength.
---
Ad:0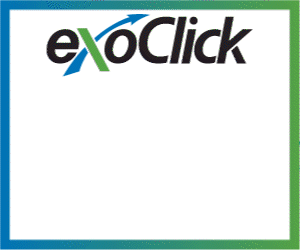 ---