a little taste of me
2001-07-28 05:23:23 (UTC)
im growing up
the past few days i have realized how much i am growing up.
it was just like yesterday i was playing with barbie dolls and playing dress up. now im driving and leaving highschool in another year and a half. wow! i will be 18 in less than 18 months. i feel like my life has flew by me really fast.
my boyfriend is moving in with me and im overjoyed with that fact. i have made friends with my enemies. which is really great. my life has changed this summer. school is growing near each day. it feels like the days are getting shorter. i still miss jesse and everytime i think about him my heart races. its really wierd.
everyone thinks im crazy for loving jesse the way i do. the fact is i dont give up faith. i dont keep grudges unless they are really bad. he was my first and he will always be my first. he is my true love. my whole world. even though i have strong feelings for charlie i still love jesse.
today i did something i should not have done. i made out with someother guy. he likes me and he is soooo hot so i just kissed him. so i started kissing him back and then i stoped because i know in my heart that it is wrong to cheat on charlie. for i know how it feels to be cheated on.
my mom might have cancer and im really scared. she might have uterus cancer. i feel so sorry for my mom because she has been through so much in her life. she was born with gluacoma and she had to undergo several eye operations. like 40 some. plus 5 or 6 corneal transplants. they took her bad eye out because it was useless. she now had a protesis. or how ever it is spelled. well what it is if u dont know is where they replace what is real with a nonworking repleca. so she has a hazel eye that looks real but in reality its fake. i love my mom no matter what i say or have said about her in the past i still love her and she is still my mom.
my dad has been on the go working three jobs. his sheet metal job and his own company southern maryland exterior mantience. basically what that is, is like power washing houses and cleaning the gutters,etc. he works 7 days a week and has never yet had a day off from his busy life. i really want him to take us to florida for a year so he can get a time out for a while. he is under too much stress. its hard to believe that he would pass a game of tennis. but he is tired. everyone runs him ragged!
i have to wait another week or so to get my lincense because my dad keeps forgetting that i have driving school. i could have been done if he did not forget about me.
charlie is acutally moving in and im happy!!!! really happy. this is going to feel really strange with him living with me. but the good thing is(but then again its bad too) is he works all the time. even the graveyard shift. he works for some air conditioning company and he is a stock boy at foolion. wow what a life of hard work lol.
well thanks for listening to my boring life.....
erika

---
Ad:0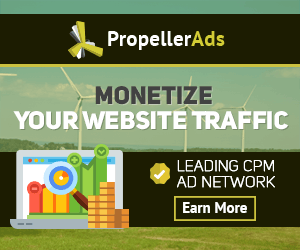 ---