ANARCHYCOOKBOOK
Ad 2:
Digital Ocean
Providing developers and businesses with a reliable, easy-to-use cloud computing platform of virtual servers (Droplets), object storage ( Spaces), and more.
2001-07-27 02:48:40 (UTC)
"I CANNOT TAKE THIS ANYMORE............"
DUDE I CANNOT TAKE MY LIFE...... AHHHHHHHHHHHHHHHHHHHHHH!!!
MY DAD IS SUCH AN ASSHOLE AND MY WHOLE FAMILY LIKE HATES
ME.... MY MOM AND DAD FIGHT SO MUCH I CAN'T
TAKE THE SCREAMING NE MORE IT GETS ME SO MAD
AND I FEEL SO VIOLENT WHEN THEY DO THAT SHIT AND IT
JUST MAKES ME SO MAD I CAN'T EVEN EXPLAIN... ITS'
IT BRINGS ME DOWN... GOD MY DAD REALLY PUSHED ME OVER
THE EDGE... I JUST WISH MY PARENTS WOULD GET A FUCKING
DIVORCE........ AND I DON'T EVEN HAVE A SK8TEBOARD
'CAUSE THE ONE GOOD ONE I HAD MY DAD SMASHED WHICH
STILL PISSES ME OFF 'CAUSE I BOUGHT THAT SHIT WITH
MY OWN MONEY! MY SISTER IS PUSHING ME OFF THE EDGE
'CAUSE SHE'S ALWAYS SAYING SHIT AND I THINK SHE'S
ONE OF THE REASONS WHY I WANTED TO KILL MY SELF
BEFORE.... GOD MY MOM AND DAD ALWAYS PUT US IN THE
MIDDLE OF THEIR FUCKIN FIGHTS I FUCKING HATE THEM ALL!
MY OWN GREATGRANDMOTHER SAID I HAVE MENTAL PROBLEMS
TO MY COUSIN AND THAT'S PRETTY FUCKED UP TO SAY SHIT
LIKE THAT........ GOD YOU KNOW WHAT I WANT TO DO
RIGHT NOW? I JUST WANNA SK8TE SO DAMN BAD!!!!!!!!!!!
DUDE I DID SOME MAD CROWD SURFING AT THE CONCERT YESTERDAY
STRANGERS CAME UP TO ME AND SAID THEY RECOGNIZED ME FROM
ALL THE CROWD SURFING I WAS DOING.... IT'S SUCH A FUCKIN
RUSH!!!!!!!!!!!!! I GOT MY BOOB SIGNED BY THE BAND
CALLED GUIDED BY VOICES THEY FUCKIN ROCKED HARD.....
SO DID OURS, AND WEEZER!!!!!!!!!!!!!!!!!!!!!!!!!!
YOU PEOPLE PROBABLY HEARD ME ON Y.100 MY NAME'S CHLOE
I WAS ON THE RADIO @ LIKE 11 IT WAS SWEET ME AND
ADAM POTTS!!!!!!!!!! I JUST FEEL LIKE CRANKIN UP MY DAMN
AMP AND JAMMIN ON MY GUITAR...... IN FACT I'M GONNA DO THAT
L8TER.......

---
Ad:0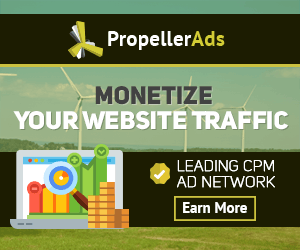 ---