somewhere in between
2002-09-23 03:33:10 (UTC)
"i'm so embarrassed for them!"
kari said this about almost everyone this
weekend...haha but it really applies most of the time.
and right now i'm sorta tired so this won't be deep or
profound or anything...but yeah...
magic mountain was tight sauce. i hung out with
meghan, mal, and krystle...crazy things happened & we
met these cowboys guys who chewed tobacco & stuff &
who knows...but yeah. whatever. and we did dejavu &
goliath & colossus & decided to go for the cooler stuff
in bugs bunny world. and everytime we passed the
stupid play area with all the balls & slides, i said "eww
that place is sick, we can't go in there!" and yeah about
the fifth time we walked by, when it was already 12:30,
krystle made this growling noise & grabbed my arm &
pushed me into the little place and zach was in there
shooting balls at little kids. haha. so then he shot
balls at me instead and it was cute. maybe.
and then he called saturday morning asking for a ride
to mal's...and so did anna...and so did greg...so YEAH.
we rode down to carp all smashed in the durango...it
was really fun. ryan ried wore his little hat all day &
cracked me up...brett was retarded...the twins were
hyper...kari and angie and i kicked sand in some
retarded guys' beers...i played volleyball and i am
getting a little better...by the the time i was just playing
with the guys, i was really doing ok. and then we hung
out for a long long while and then went home. yeah.
and britt & i did some stuff on saturday night...our town
is so ghetto...vons shuts down & it's the end of the
world!!
then today i woke up & realized my straightener had
been on for 24 hours so who knows if it still
works...aahhhhgggg! yeah. it burned out this morning
so i went to church with lumpy hair. we were stupidly
annoying during paul's talk, but i've heard it twice before
so hey. after church, i was driving brian home & he
was really grumpy so i was trying everything possible to
be able to drop him off but it didn't work. ahhg. and by
the time i got home, it was 1:10 and we were supposed
to leave @ 1:15 for drew's so i was stressed...but britt
got there at 1:30 and we still got to drew's by 1:50 and
he didn't get home until almost 2:30 so it all worked
out...and the streets in that part of t.o. are really scary.
really scary. but yeah, i've mastered freeway interchanges.
rock on. oh yeah, and sally just told me that drew really
liked my card (it was something about a dog's butt, i
dunno) and that matt said he almost bought the same
one. yippee hooray.
and now i'm talking to sally about zach & our stupid
english homework...which i'm STILL doing. sort of.
and i'm talking to brian, who i haven't talked to for like 3
weeks...hmm wow so yeah. peace out!!
---
Ad:0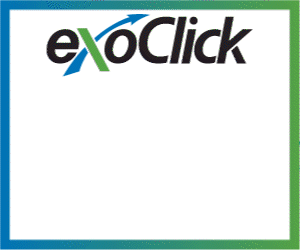 ---