Meshed Up
2002-09-22 10:15:14 (UTC)
scribbles and moments
lay in bed and stared up at the ceiling wondering...
went through the drawers in my room and stumbled upon
picture upon picture of treasured moments in my life.
how innocent everything seemed to be back then. i was
happy, sticking my tongue out, and evading all the little
horns that my friends were trying to put on my head.
everybody seemed to be happy then. we had not a care in the
world.
pictures of places, of moments, forever captured in film.
pictures of cebu, thailand, xiamen, beijing, stratford,
lowestoft, london, cambridge...
pictures of friends i have lost contact with, of friends
who left notes, of friends who would call me their candy-
baby...
pictures of beer, of court jesters, of temples...
pictures of competitions, of beaches, of sunsets, of
happiness.
'candice, you want my post-it, you got it! congratulations!'
'candice thanks so much for being here this summer! keep in
touch ALWAYS.'
'you miss david don't you?'
'candy-baby you're for keeps! luv yah!'
'so when's the wedding?'
'i know you think i look good in this photo but i think it
sucks. remember me! and keep in touch diz!'
'let me and derick be the godfathers for your wedding!'
stumbled upon old notebooks with scribbles in them. read
things i have written when i was young on life, on love, on
most things precious.
how in love i was back then. wrote poem after
poem...dedications, of the warm gentle breeze, of roses,
tulips and queen anne's lace...
wrote about the sky, the clouds, the ability to fly, the
happiness of being with the one you love most.
letters danced neatly across the page. nice little black
letters all shouting to be read again to remind me of those
wonderful times.
how anguished i was back then. the pages went by and the
gentle breeze disappeared. writings on tulips and clouds
never appeared again. death came out, despair, and of hopes
that the person will remember me after death.
wrote about cuts and burns, of anger and frustrations, of
rebellions, of wanting to be free.
the legible letters on the page became bigger, jerkier,
until they were almost unreadable. they filled the page
with bright red strokes, of curses, of swearings, of
wanting to kill and be killed.
i was becoming older. i was discovering the hurts that a
person can inflict upon me, i was discovering my emotions,
my anger, my passion for things.
i looked at the photos again, and glanced up to look at my
own reflection. i discovered that i hardly looked like the
girl that i was. my eyes were more serious, questioning,
hesitant; the corners of my mouth turned down a bit more.
when i smile, i smile differently from the girl who readily
stuck her tongue out and flashed big smiles in the photos.
like the writings, i had grown.
'you've got your ball you've got your chain
tied to me tight, tie me up again
who's got the claws in you my friend?
into your heart i'll beat again.'

---
Ad:0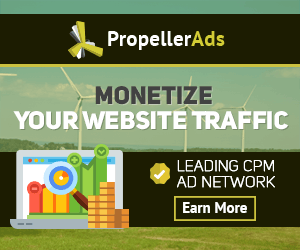 ---