my life...
2001-07-25 04:09:02 (UTC)
blah blah blah
hey again. today was an odd day. I went to see Amy's
parents' lot with Amy. Those were some nice houses. It was
like in the country with trees everywhere. Awww it was so
beautiful there. Then Amy and I went to our house and my
mom made us dinner. After that Mary,Matt,Erin,Keith and
Ryan came over. That was like the secong time I have seen
Keith and Ryan all summer. After everyone left except Keith
and Ryan, we started talking about the summer before our
sophmore year. It was the greatest! Things were really easy
then and we had so much fun. It kind of upset me to
reminise about something that can never be brought back
again. It brought tears to my eyes. Josh and I were
together and Keith and Ryan ahd just gotten together. We
would laugh and smile. Those moments were
beautiful.sobs...anyways after that I brought up keith and
my relationship and how it had fallen apart. I think his
girl was getting upset. It like makes me so upset though. I
mean I would NEVER touch him in a sexual way. He's like my
brother. He was my best guyfriend someone who I could talk
to about anything and we used to hang out a lot. Him and I
had our little short fling.
I pushed him away because I liked Josh then. I don't know I
mean I thought him and I would never be frienfds, but
through that I actually saw that the friendship thing with
me and him was the way that it should be. It brought us
closer and I would not ever want to jeporadize what we have
or had as friends. I think it is so pathetic though that
his girl, Ryan has a problem with us being friends. I mean
I can't believe that she wouldn't trust me. If him and I
ever thought about becoming anything more than we are now,
it would be when were like 30 and just the thought of us
being more then what we are now makes me cringe LOL So
anyways, when I mentioned that she said that she doesnt
care as long as we aren't hiding it. When did we ever hide
the fact that we hang out? So he could tell she was mad and
he's all like well noone hangs out anymore in general. It
just pisses me off that when people get involved with other
people they lose touch with the people who are thier
friends. I mean I know I did it when I was with Justin, but
I always tried to balance my time. Now it's like did I ever
even love him? I mean I spent a year and a half of my life
with him and he was my everything. Now he goes around
saying that he never loved me. Thats like a knife right in
the heart. And I mean don;t get my wrong the first 8 months
were breathtaking. There was no jealousy there then and
then every next time that we got together things just got
worse and worse. He made me feel like I wasn't worth
anything. I just hope that he is happy now. I also hope
that Ryan and Keith don't end like Justin and I did. I mean
now I think I wasted a lot of my life on something that
didn't mean anything. It was fun and beautiful for 8 mnths
like I said before. I don't know what I am trying to get
at. Now though, I am going to be paranoid over who I should
trust. I really like Mike, but then again he might turn out
to be a backstabbing prick in the end as my ex was. Write
me back if you want to. Tell me if I am wrong for being
paranoid and for being upset that keith is no longer my
best guyfriend.

---
Ad:0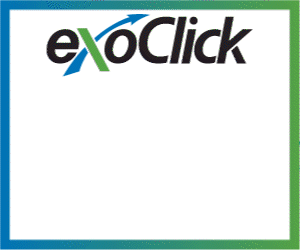 ---