point of a distorted view
2002-09-19 00:12:29 (UTC)
Thorn and Zorn roxors my soxors:-P
whoa. I know. It's been forever. I've just been lazy.
Actually, I was waiting for BRAIN to update his, but, so
far, no luck.
Sooo.
What's been up with me? A lot, but not so much...
I decided that I actually HATE skatee now. That's a
relief. He's an eevil evil man.
What else...
I'm a gnome. My gnome name is Jipsi. (Brian I want you to
be a gnome too.)
I went to the renfest. YAY!
I actually dressed up. I went with Jessy and we met Nej,
Lauren, Gemma(an a bunch of Gemma's Friends). It was
cool. I was a "waif".
Yea.
Nobody knows me. They think they do, and that bugs me.
Mike thought he knew me, but I know it kinda threw him off
gaurd when I told him I was sitting about my house all day
singing "Diamonds are a girl's best friend". He says he
knows a bunch of girls just like me. Well, I used to act
the way I did around him because I thought that was the way
he wanted me to be. Now, I realized how stupid that was.
He's the last person on earth who should have any say in
the way I am. But, it WAS his idea to start a cult
worshipping me. But he got bored...no "perks". I dun like
him anyway. He seems like the type that I shouldn't hang
out with, that I'd be sorry, though i should probably
realize this by now.
Oh! Guess what world! I met another trekkie girl. I'm
happy cause we hang out in band and we eat candy. She
likes star trek. (Kristina!)
Quotey:
"We are in trouble, trouble we are in! Queen Brahnne will
have our heads, Our heads Queen Brahnne will have!"-Thorn
and Zorn! Yes, it's all Jessy's fault that I am on the
virge of becoming another obsessive FF9 fan. O well.
Viva la vivi! (vive, vivo, vivu?) Hhahahahahahah Jessy.
Ok, I can't say so much 'bout jessy if i dont say something
about amber, so...shout:
I'm gonna tell Brendt you said he was ugly!
Hahahahahahahaha! And will...hm...what should I say about
Will? No, I wouldn't do that. XoXoX
for Kristina:
::walks into room::
::looks around::
::pauses::
I HATE YOU ALL!
::passes out::
and one thing for Emi:
Gnome World Domination Corporation is even closer to
accomplishing it's goal! Na! ahahahah! (hm...what could
their goal be?)
And we end this session with the necessary words:
Hi brian we are all stupid and we rock! CALL ME!
Buh bye all peoples, I love you for reading this. Send me
a message because I KNOW you love me to!:-D
---
Ad:0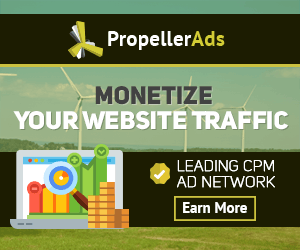 ---