MY LIFE!!!!
2001-07-25 02:37:48 (UTC)
BLINK CONCERT!!!!!!!!!!!!!!!
Wow!!!!The concert was soooooooo much fun! Okay, so we went
to Darien Lake for the day, right?Well, we had fun there!!!
I'd say the best part was spitting over the side of the
ferris wheel (I know, very juvinile, but oh well,
yesterday, we were the sterotypes of teenages)so, I know
how sad it is, but i hit two people, and so did Laura. BTW,
for those of you read my past entry, Marty didn't end up
going. So anyway, we had our awsome day, ya' know, riding
rides, etc. Well, time came for the concert, and man! Man
oh man! Where the do I even start?Well, to begin with, I
was pissed going in, because of some stupid Darien Lake
rules, I had to throw out my towel, my unopened box of
triscut, my water, and a poster I had won of Blink!So we
got in, and we watched Bodyjar(I love em!!!!)then Jessi and
I decided to go give our extra ticket to someone in the
lawn that we didn't know.So, we wander around the lawn, but
no one wanted it because everyone was was with people.
Well, we finally found someone alone, his name was Joe, and
he was in the lawn alone b/c he was the driver for his
friends, and he was the only one who was old enough to rent
a hotel room for the night.(he lives 4 hrs away from
darien, which means 5hrs from me)Well, New Found Glory goes
on, they were cool, And after they go on, wer gotta wait 45
min for blink to go on, but in the time in between, we
turned arond and watched the crowd surfers on the lawn.
(there was a crowd serfing dwarf from the EDGE!!!!Whoo-hoo)
So, anyway, Blink finally goes on, and the big black
curtain that was hiding the stage dropped, and the
word "FUCK" was writtin in flames!It was sweet!So Blink
playes 15 or so songs (The Rock Show was first, and lemme
tell ya', I have never screamed that loud ever!) they
leave, and I got all nervous because I thought it was over
but it wasn't (thank Billy!)They come out and play about 5
or 10 more songs then its all done.But Billy, the
pyrotecnics were awsome!!!!!!!!!!!!!!!!!!!!!!!!!!!!!!!My
only regret was not getting Joe's # or something! But oh
well, It was an awsome night!BESOS!
---
Ad:0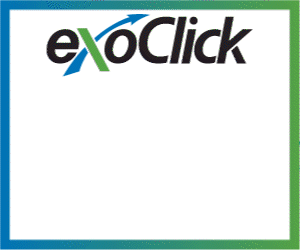 ---