CHIBBLY SHIBBLY
2002-09-10 02:18:53 (UTC)
wow... what a fucking day!!!!!!!
omg, i know who ed sounds like!!! a mix of tenacious d (and
may i please add I LOVE JACK BLACK, my fav actor man!!) and
denis leary, and he likes that singer. and he sings that
song by him the asshole one. well i thought id say that to
keep myself happy. hehe. and if somebody doesn't know he
who is, hes a cool guy i know that i happen to love :P lol.
and here this goes, practically dedicated to NORBY!:
damn, today kicked ass. and it was a monday... like
seriously, wtf is up with that? marketing is just cool with
sean and ashley. and mr. mulheron makes up cool stories
about advertising that we're all like ummm ok. but hes
funny in a cool sorta way. we all love him! he always
says "he was such a queer" to somebody he knew in the 60's
which is kinda weird... but hey. ppl actually laugh, haha.
i guess its just the way he puts things that makes him so
cool, ya know? and lets see study hall with ummm some
people i believe... my fiance becky/sarah? something...
don't really know, i am soooo BAD WITH NAMES!, tim the
irish man!, logan the ass fucking raper who always
complains about his blue balls :-/, that kid who claims to
have known me from last year, sam the one who went out with
someone shes related to, haha!, amber, matts girlfriend...
and some other people, i can't remember (i'm naming the ppl
in my classes for norbs, he wanted to know...) and well
that was fun we talked about something?? and lets see
economics with ashley! MY HOOSHA girlie again! shes doing
her homework and being good! so proud!!! and logan again, i
swear hes stalking us, that cool kid steve i just metted!
SUPER SENIOR! and alex, hes so sweet! go him and jen!! and
then study hall with GENERAL! (we cant cook man), ashley
bluitt... that crazy chick who i swear is my twin, and
sarah... man she is just so way cool and drove me to the
dmv thanx chica i love you and your twin! alyssa you
totally rocks my sockies on a tuesday. and STEVE again
thats where i met him and rachele too... she likes to laugh
at me! UGH! omg and i swear jake that kid is so nice, and
like admires me and its so sweet... hes in my 2nd study
hall and i never see him! but yea and well that was crazy
during study hall because i put seron wrap on my face and
when i said luke i sounded like a dying cow... well then i
decorated myself in it. i was so pretty! i had it in my
hair and a braided thing on my bag and over my shoes to
protect it when i shove my foot up your ass, right ash?
haha. well... lets see then LUNCH again with general, matt,
some kid who knows me again, pattiii my wife, oops
fiance... we are not married, dammit! ;) no bowling alley
bathroom honeymoon for us. and like... some other ppl like
i dont know, lets see jared, who swears im a crazy nymph
who gives him hugs. ummm JOHN LANG is in there he wont stop
poking me!!! the twins again, love you guys, and who else
leonela is in there and that girl who had swimming after
school with me and like... some other people i can't think
of at the moment. lets see then... its space science WITH
ASHA! my balloon got accuracy, yay go me! and then its off
to... ap stats which is like morgan vanDYKE and like stupid
people cept for mary shes cool and like... erin my spanish
friend and this girl i walked home with once with ally DUKE
GIRL! and brandon who works at walmart and stephany and
darren and thats like all the cool ppl. but then i have
irish lit with general and tim! and omg i have a speech due
soon *freaks out* on thursday, on well im not shy just not
prepared. haha... its just so much work to do research the
2nd week of school and plus im lazy. well thats my school
day and my shoutouts for the year! THANK YOU VERY MUCH!
later all, when i finally get a chance to write again.
---
Ad:0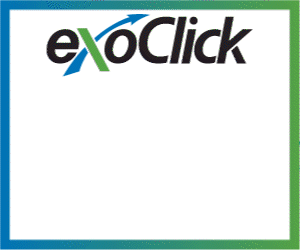 ---