De-Tet-aCh Memoir
2001-07-18 07:50:56 (UTC)
To the 'burbs
13th July 2001 Friday 2350hrs
I decided to type my journal into my computer
directly….saves my hand from getting sore and easier to
upload to the diary.
|
Well as usual, I woke up late for breakfast again. By the
time I went over weir house, Yoke Leng was already finishin
up her b/f and the counter was alreadi closed. Anyway, I
grabbed a quick cappucino and we were soon off to the
campus bank to collect out EFTPOS card (eletronic fund
transfer for point of service), our local NETS card
equivalent. Finally,we can start paying for stuff with the
card
We also went down to Lambton Quay again by takin the cable
car. Everything is so convenient here. At the base station,
we collected our photos which we sent for development 2
days ago. Pretty expensive 36 exposures for NZ$14.95. and
mine did not turn out realli well. But well, I'll try to
upload them when possible. I oso checked the availabilty of
the Coldplay concert in Auckland which I intend to catch in
August but all standing tickets are already sold out : ( I
do not wish to attend a concert sitting down, so I guess
I'll juz havta catch em another time… if that's even
possible…
Went back to hostel, waited for Yoke Leng for lunch, bumped
into 'Uan, Huiwen, XiuXiu and Carrie again… They decided to
join us for the Johnsonville traip after lunch. Lunch was
Roast Beef with assorted bread. Quite okay, but abit dry to
swallow. Anyway we soon finished eatin and was on our way
down to the Railway station using the shortcut DJ showed us
b4. Quite a large group went, me, Yoke Leng, Ben, 'Uan,
Huiwen, XiuXiu, Se Yan, Kevin and Anson, the Shanhainese
who told us we must go to the Inland Revenue Department to
fill in the IRD forms to avoid the high taxation on our
bank accounts. We soon navigated our way there, not that
difficult to find. Next, we proceeded to the rail station
and bought tickets to Johnsonville, a surburb 10km away
from Wellington City. The Tranz Metro soon arrived , we
boarded the train and were treated to a beautiful
mountainous scenary on the way there. The rails were way up
high on the mountain ridges and u can imagine the view we
have. Johnsonville is 8 stops away, it has a large
concentration of big shopping marts like The Warehouse,
Woolsworth, Farmers,all native Kiwi stores. I bought some
cheap bulbs and adaptors there. And finally the Janet
Jackson CD banned back home!!! Plus a free giant poster of
her too : P
Shopping was soon done, and at first I wanted to take the
bus back to Wellington via the coastal route, but it was
getting late and the others wanted to get back fast. So we
took the train again. Finally reached back to Wellington
city and back to Weir House via the cable car. Dinner was a
sumptous Fish and Chips again , I was so hungry that I ate
3 fishes in 2 servings, jialat, how to grow slim like dat…
After dinner, I went up to Se yan room to help her with her
computer. Her bf has formatted the hardisk of the system
and hence it has no OS. I borrowed the Chinese Win98 disc
from Wade (not Wayne as I thot previously) and installed
onto Seyan's room. She was so nice as to cook green bean
soup for us (me and YL) she and her bf are quite a funny
couple, always jokin with each other.
Anyway, I soon made my way down to the Old william Weir
Wing where Ben stays. Watched the Sky TV live telecast of
the Kiwis' All Blacks vs Aussies in the Rugby game. 'Uan,
Anson and Ben were there. But Anson and Ben left soon
after. After watchin for a while more, 'Uan went for pool
while I went up to Ben's room and chatted with them for
sommore. The best thing about SEP is that I get to meet
frens from all over the world. PeiLing, the gal from Taiwan
soon joined us and we traded jokes about each other
countries, ( to refresh, ben is from Kedah, Anson from
Shanghai, Peilin froom Taipei) it is so easy tokin to em
cos we are all so curious abt each other's culture. The new
guy fromk Shanghai, Shi Chao, came to join us soon,
together with Huiwen and XiuXiu, both from M'sia. Pity,
huiwen is leavin weir for victoria house tomoro.We tok for
a good 2 hours plus, dissin each other abt our cultures and
exchange info at the same time. It was hilarious
whileinformative. Ben is the joker among us, his english
diction is quite unpolished and sometimes result in
hilarious mis-pronounciation. The Chinese spoke fantastic
mandarin, gotta learn from em. After all those tok, we were
soon tired and all left, with no plans for tomoro. Well
lookin frwd to tomoro b/f with all these new frens I met

---
Ad:0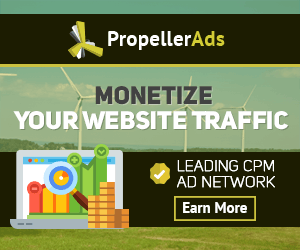 ---