Woolgathering
2002-08-16 18:08:45 (UTC)
Today and An Old Friday Five
This morning I left at the house at 8 a.m. to go to Junction
City. I did my shopping at Safeway (no lines!) and then
went to the doctor's office for my blood pressure check
(long lines!). I waited about a half hour before seeing the
nurse. My blood pressure was 140/90--not great but not
terrible either. I also told her about the problem with the
prescription change. The insurance company had asked my
doctor to change my drug from Avalide to Diovan (same stuff
but the latter is cheaper) and he'd agreed. However, I
ended up with Diovan HCT which is Diovan with a strong
diuretic. Nope. Don't want that. Won't take it. So the
nurse said she'd talk to the doctor and they'd fax a new
prescription in to my mail order prescription company.
I didn't get home until 10 a.m. and after unloading and
putting away the groceries, I worked on laundry and watered
the yard and garden. John starts his vacation today. He
needs one! I'm hoping we'll go to Corvallis this afternoon
to pick up the books waiting for us at the library.
*********************************
There is no Friday Five today so I'm answering one of the
older ones.
1. Laying on your back and facing the ceiling, which side of
the bed do you sleep on?
The right side.
2. Do you have to have covers (blankets and/or sheets) at
all costs, no matter the weather?
Absolutely! On even the warmest nights I have at
least a sheet and a quilt.
3. Sleep nekkid or no? Why?
No. I still have kids in the house and while
they'll knock before entering, they sometimes open to the
door before I have a chance to answer and I don't want to
always lock the door. Besides, I always worry about an
emergency in the middle of the night--like a fire--and I
think it may be too much for my neighbors if I'm not
decently covered up.
4. What's under your bed?
Dust bunnies. Maybe dust rabbits. Sometimes one
cat. Never two.
5. If you have pets, do you let them sleep with you? Why or
why not?
Yes, we have two cats and a dog. The cats
sometimes sleep with us (never both--they don't get along)
but usually only in the winter. In the summer they prefer
sleeping outdoors. The dog is an outside dog and he's big
anyway--he's as Australian Shepard. I wouldn't want him in
the bed with us.

---
Ad:0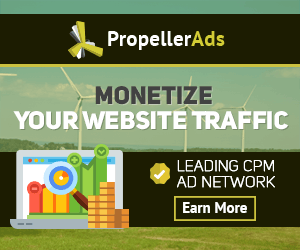 ---