ANARCHYCOOKBOOK
2001-07-08 14:19:37 (UTC)
anti-social
ALL MY FRIENDS WOULD CALL ME LOUD, BUT THAT'S THE
THING DEEP DOWN I'M SO CONFUSED AND I FEEL LIKE AT
TIMES I JUST NEED TO FIND MY SELF OR SUMTHING.
LAST NIGHT MY MOM AND I GOT IN THIS HUGE FIGHT,
SHE JUST CAN'T UNDERSTAND WHY I FEEL THE WAY I DO,
AND IT JUST PISSES ME OFF BECAUSE MOST OF THE TIME
I DON'T KNOW WHY I FEEL THE WAY I DO, AND I KNOW THAT'S
MY PROBLEM. THAT HAS TO BE IT. THAT'S PROBABLY WHY
I HAS TO BE ON MEDICINE FOR DEPRESSION IN THE FIRST
PLACE. I'M SORRY FOR CONFUSING THE PEOPLE THAT DO
READ THIS BECAUSE I'M CONFUSING MYSELF. ANWAYS....
I MET THIS REALLY KEWL GUY LAST NIGHT, BUT HE MADE
ME FEEL SO IMMATURE, AND THAT'S WHY I FEEL SO WEIRD
TODAY. USUALLY HE SAID HE GOES OUT W/ THIRTY YR OLDS
AND I'M JUST LIKE HOLY SHIT...... HE'S ONLY 22.
JESUS CHRIST!!!!!!!!!!!!!
I'M JUST SO RELUCTANT TO GET CLOSE TO A GUY, BECAUSE
I'M SO AFRAID THAT HE WILL HURT ME. I' VE BEEN HURT
SO MANY TIMES BY EVERY SINGLE GUY I'VE GONE OUT WITH,
AND I CAN HONESTLY SAY THAT TO BE TRUE. TRUST ME....
AND THAT'S A LOT OF GUYS TO GET HURT BY. THAT'S
WHY I'M SO AFRAID TO TRUST PEOPLE, AND I KNOW THAT'S
SOMETHING I NEED TO WORK ON, BUT MAYBE IT'S BETTER IF
I DON'T TRUST PEOPLE.... U KNOW? OR SHOULD I?
(ONCE AGAIN....... I'M CONFUSED) AND IT'S NOT ONLY
GUYS I HAVE TROUBLE TRUSTING IT'S ANYONE AND EVERYONE.
I MEAN I'VE GOTTEN HURT BY BOYFRIENDS, PARENTS, TEACHERS,
EVEN A DAMN THERAPIST, PEOPLE AT SCHOOL, AND FRIENDS
I'VE HAD IN THE PAST TOO!!!!!!!!!!!!!!!!!!!!!!!!!!!!!!!!!

WELL I'M GONNA GO.......... I APPRECIATE ALL THE FEEDBACK
AND I WOULD LIKE TO GET MORE FROM EVERYBODY READING THIS!
G2G FOR NOW.........
CHLOE
---
Ad:0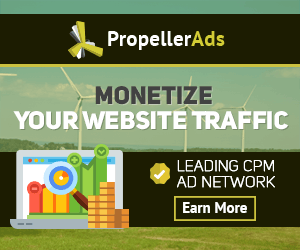 ---