ANARCHYCOOKBOOK
Ad 2:
Digital Ocean
Providing developers and businesses with a reliable, easy-to-use cloud computing platform of virtual servers (Droplets), object storage ( Spaces), and more.
2001-07-05 19:56:53 (UTC)
too much pressure!!!!!!!!!!!
DUDE IT'S STILL SUMMER AND I'M STILL
THINKING ABOUT SCHOOL. THIS SUX!
I DON'T WANT TO GO BACK TO THAT HELL
HOLE. SUNVALLEY SUX ASS!!!!!!!!
THIS HAS BEEN BOTHERING ME BECAUSE
MY MOM'S BEEN BITCHING AT ME TO READ
MY SUMMER READING BOOKS AND IT'S STILL
THE BIGINNNING OF FUCKEN SUMMER. NE WAYS
THERE'S THIS GUY I LIKE AND HE'S SO KEWL.
HE'S TOTALLY MY TYPE. NE WAYS..........
I HAVE SO MUCH ON MY MIND RIGHT NOW,
ALL'S I DO ALL DAY IS JAM ON MY GUITAR,
BUT I WISH I HAD SOMEBODY TO JAM WITH.
IT MIGHT SOUND PATHETIC OR WHATEVER,
BUT I HARDLY HANG OUT WITH ANYONE FROM
MY NEIGHBORHOOD, BECAUSE THEY'RE ALL NOT
MY TYPE OF PEOPLE I'D LIKE TO HANG OUT WITH.
A LOT OF THE GIRLS ARE SLUTS AROUND HERE AND
I HATE IT SO MUCH. I WISH THERE WAS SOMEGUY
I WOULD FIND TO BE MY TYPE SO I COULD GO OUT
W/HIM. THERE'S ONE BUT I DON'T REALLLY KNOW
IF I'M HIS TYPE OR NOT. HE SAYS I'M HOT BUT
WHO KNOWS. GOD I HATE BEING SO FUCKEN CONFUSED
LIKE THIS. ANYWAYS........................
I'M SO STOKED ABOUT JULY 25. BECAUSE THAT'S
THE DAY OF THE Y.100 FEZTIVAL AT THE TWEETER
CENTER...(FORMALLY KNOWN AS THE "E-CENTER")
ANY WAY IT'S GONNA BE SO GREAT. NEW FOUND GLORY,
OUR LADY PEACE AND A WHOLE BUNCH OF OTHER BANDS
ARE GONNA BE THERE. GOOD CHARLOTTE IS ALSO GONNA
BE THERE. I USED TO HAVE THE BIGGEST CRUSH ON BILLY
BUT WHEN I FOUND OUT HE LIKED MANDY MOORE I CHANGED
MY MIND. LOL, I KNOW YOU GUYS THAT ARE READING ARE
LIKE DUDE....... I REALLY DON'T FEEL LIKE HEARING THIS
CHICK TALK ABOUT GUYS ,,,,,,,,,, SO I'M SORRY
FOR BORING ANY ONE. ANY WAY I'M IN TO JOEL NOW,
BUT BILLY IS STILL KEWL. LAST YEAR AT THE CONCERT
NO DOUBT WAS THERE. I LOVE GWEN STEFANI.........
'CAUSE SHE'S SO KEWL. I USED TO HAVE PINK IN MY HAIR
TOO , BUT IT FADED OUT, AND NOW IT'S BLONDE IN THE
FRONT. BUT FOR THOSE OF YOU INTERESTED IN THE PINK,
I DO HAVE SOME PICS, AND I HAVE TONS OF PICS I TOOK OF
ME W/OUT THE PINK LAST NIGHT, THEY TURNED OUT
PRETTY GOOD. YOU KNOW WHAT OTHER BAND I THINK
IS PRETTY GOOD?¿ KITTIE......... I THINK THEY'RE
AWSOME. I LOVE THE CLOTHES THEY WEAR AND THEIR
STYLE. I KNOW YOU'RE PROBABLY THINKING I'M GOTHIC,
BUT I'M MORE OF A SK8TER CHICK I THINK,
CHECK OUT MY WEB PAGE.
WELL I G2G RUN THE DAMN TRACK ( MY MOM MAKES ME DO THAT TOO)
GOTTA BE IN SHAPE FOR FIELDHOCKEY SO I WON'T PUKE
MY ASS OFF!!!!!!!!!!!!!!!!!!!!!!!! YAY...... NOT!!!!!
DUDE SUMMER IS SUPPOSED TO BE FOR RELAXING.......
NOT FOR STRESSING...... RIGHT?¿ RIGHT!!!!!!!!!!!!!
I'VE BEEN SO TIRED I HAVEN'T SK8TED IN 3 DAYS!!!!
AND 3 DAYS W/ OUT SK8TING IS LIKE ETERNITY........
ALRIGHT NOW I'M OUT FOR REAL..... HIT ME BACK GUYS!!!!!
L8TER,
CHLOE
---
Ad:0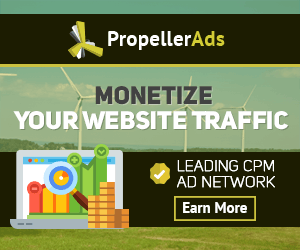 ---