The Daily Babble
2001-06-14 03:16:27 (UTC)
A great day!
Yippee, what a day! I got to see my baby today! Woke up
extra early cuz I couldn't sleep =-( there was some ruckus
going on at home and I dropped my sister off at school....I
hurried to get ready [I wore this black skirt that he
bought for me, my pink tank top from Cathlin and a white
lace shirt..ooo =-) ] ...and drove over to Jeff's. Of
course I hit traffic on the Parkway, but I TRIED not to let
it get to me. =-) I was gonna stop by the Mandees by his
house but I decided against it cuz I just wanted to go see
him.
So I finally get to his house, park and get my keys to his
house. Apparently he was waiting downstairs for me cuz he
came to open the door when he heard me fumbling with the
lock. So I walked in and he gave me a big hug. =-)
Always a good greeting. And another pleasent surprise...he
was dressed up! I asked why and he said "well why are you
dressed up?!" so that was pretty cool and unexpected. We
went upstairs so he could show me the new arrangement of
his room...which is awesome by the way.
He got a loft bed and put his desk/computer underneath it
and decorated it with christmas lights...had the futon to
the right of it and got another dresser. He also put up
his painting, diploma and other things. So all in all, its
a great room. I tried out his loft bed with "sateen"
sheets and it was niceeee! =-) He showed me a "menu" he
made for the day, which was soo cute and very professional
looking. =-) And he gave me a massage...very nice! [I'll
spare you the details =-) ] and later on, when out.
We drove to to Bed, Bath & Beyond so he could exchange
these lights that he bought last year but they never
worked...and then we drove over to Madras Palace for
lunch. We just ordered 3 appetizers but it was some good
eating. Afterwards, we drove back to his house...that was
the only thing I was semi-disappointed about. I had wanted
to go walk around somewhere with him, like go to a park or
something, but there was nothing around..only beachs. OF
course it was not Jeff's doing, so it wasn't that big a
deal, and honestly I was just happy to be with him.
So we watched some Dawson's Creek [that he taped for me]
and then I gave him a massage...Apparently I gave such a
good massage that he fell asleep!..So then I tried to nap
to but when I did..he woke up! So that was that....We just
did whatever and then his mom came home and later on he had
to get his dad. Then we listened to this one Indian tape
that I brought and he tried to get me to show him some
Indian dance moves but I wouldn't [I did a dance in high
school so he wanted to see it but I refused]...and we ended
up napping on his futon...Eventually his parents came to
tell him to get ready for dinner and we went to say hi to
his family...Baby William [that cutie] was sleeping so we
didn't get to play with him...
Jeff and I had a semi awkward g'bye since so many of his
family members were there. I said bye to his parents and
to have a safe trip and Mr. Fernandez asked me what I
wanted from Cali =-)
Then I just drove home and I've been working on my two
papers..now Jeff and I decded to g out tomorrow nite so owe
can get a proper good-bye, so I'm totally looking forward
to that. =-) Hope I don't start crying! Hehe. Hey, its
only 2 weeks right? I can do that. =-)
So tomorrow...morning class...work...then Jeff. Hehe...
Til then...
G'nite!
---
Ad:0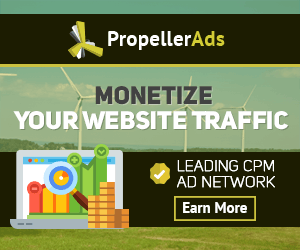 ---