love and sex and miss-matched socks
2002-05-31 09:09:33 (UTC)
after grad
ceremony took about 2 hours... not too bad for 386 seniors.
not long at all.
Went out to eat with dad and his girlfriend and sister and
Amy.
Then met up with jess and laura and amy and sister all went
to some field party... was good... keggs and a bon fire..
and lots and lots of cute guys.
got a little busy with some guy... i didnt even catch his
name... but we were making out and such and one of his
friends told me to back off because his girlfriend had her
eye on me... im not sure why he messed with me id she was
tehre... and not sure why she didnt say anything to me...
but its all cool... i didnt drink... im the only one 18 so
i wanted to drive incase we got pulled over.
we left the party and met some guys at waffle house... nce
guys... we were all going to pitch in and get a hotel and
some booze... but couldn tget enough cash together... so we
just went home. its almost 5 am and the 4 of them are
sleeping... im kinda wired still... i need some time to
chill out.
was a good night.
while all the seniors were gathered together before the
ceremony i started crying... bad... and couldnt regain
myself before we had to walk out in fron tof 5000 people...
so i was walking and crying and making a scene. everything
worked out well though. i cried almost the entire time
while sitting and listening to everyone speaches and
watching all my fellow class mates get their diplomas...
then it was my turn.. since my last name is Wilson... i was
5th from the last. I walked out on the stage and accepted
my diploma and shook the principles hand... and started
ballin... like crazy... took about a billion hugs... pats
on the back... cried all the way to dinner.
i got $425 from various people.
i was sad that my grandparents decided to go to michigan
and watch my cousin graduate instead of me... but thats how
it works... and i shouldnt really mind... as he is their
real grandson... and i was adopted... and it makes sense
that they would watch him... but it still kind of hurts mu
feelings.
other than that... i am as happy as person as i will ever
be.
smoked a lot today. and now im tires. so i will update
later.
ohh... also heard josh wants to hook back up with me... and
i think that weird... as we havent spoken civil since the
break up... and i all of a sudden miss him and then he
wants back into my life. and i know i said i would never
give him a second look... but it tempting... i know him...
and i miss him... and jerk or not... i wont forget him...
so why not have one last THING before college?
and none of you probably care to hear about this... but im
damn horny and id rather get it from someone iver already
been with than someone new. and hes good too... and he
knows what turns me on... so i think i might give it a
try... til i get what i want... then look at the big
picture.
still havent responded to tyler or michael. not sure what
to say to them. just that im not interested... but i dont
have a good reason.
ok... going to bed now.
---
Ad:0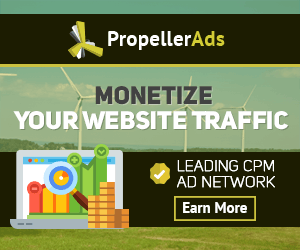 ---